Food
Praline Caramel Mousse Cake
Food
Praline Caramel Mousse Cake
My passion is baking and I like to make new dessert recipes to share with friends and family. When we attend a party I like to bring something new and different. This
Praline Caramel Mousse Cake
is perfect for a special celebration. Not only does it look stunning, but also it tastes so good that you wanna lick your plate. Don't be intimidated by the long list of ingredients and steps, I would suggest that you make it one day before serving it to guests. Tools and ingredients are very important to successful baking. Over the years I have made whipped cream several times, and if you do it by hand it is time consuming. I like to speed things up by using equipment that will make my life easier in the kitchen. Believe it or not, in less than five minutes, I made perfect whipped cream with the
Kenwood Chef Kitchen Machine.
I used the Kenwood's Chef whisk attachment, which is very sturdy and has a tiered balloon design. I am an adept now and will be using it all the time for my whipped cream.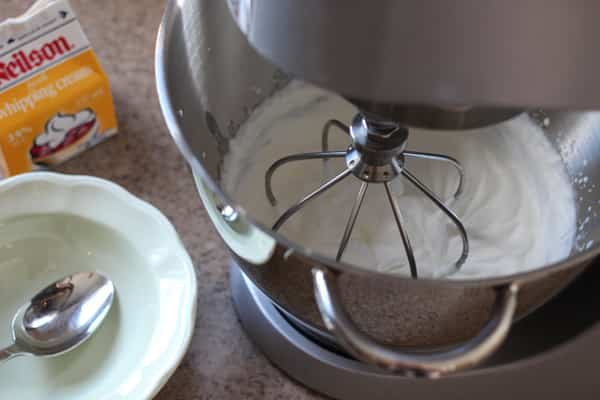 When you make your whipped cream make sure you whip it until stiff peaks form. It will be easier to frost your cake, and the whipped cream will keep its shape.
If you want to succeed at making a genoise you want an airy batter. If you don't want your batter to deflate you will need to gently fold your flour into the genoise mixture. A perfect attachment to use with the
Kenwood Kitchen Chef Machine
is the folding tool. The texture of my genoise turned out perfect.
The caramel mousse between the layers of the cake is so good that I could eat it by the spoonful. Make sure you carefully watch your caramel when you make it because it can burn.
This cake will be a showstopper on your dessert table. The cake is moist when you make it in advance. Reserve some caramel sauce to drizzle on top of each piece. Bon appétit!