Style
Seen at New York Fashion Week: Valentine's Day beauty inspiration
Style
Seen at New York Fashion Week: Valentine's Day beauty inspiration
Last Thursday was the kickoff to New York Fashion Week (fall/winter 2012), and London, Milan and Paris are soon to follow. We don't send anyone from the
Canadian Living
style department to attend the shows first-hand, but that doesn't mean we're not hard at work studying the looks and predicting the emerging trends in both fashion and beauty. The good (and bad) thing about the tech-savvy climate we live in, is that virtually anyone who can get in front of a computer screen is granted access to a front-row seat. With live streaming, Twitpics,
Instagram
and complete collections being uploaded onto
style.com
just minutes after a show wraps, this once super-exclusive aspect of the fashion business is essentially open to the public. [caption id="attachment_5190" align="aligncenter" width="298" caption="NARS for Thakoon F/W 2012"]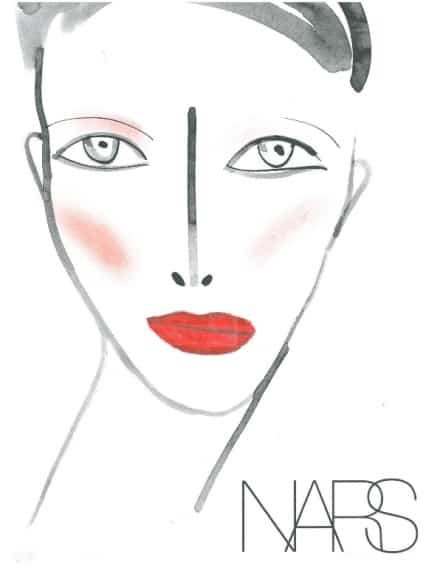 [/caption]
Some of the major creative cosmetics giants (like M.A.C and NARS) send out beauty reports to journalists less than 24 hours after a show concludes. These emails outline the trends, the designer's inspiration and how the lead artist has interpreted said inspiration into a makeup look, including a breakdown of what was used on the models' faces, eyes and lips.
[caption id="attachment_5193" align="aligncenter" width="426" caption="Backstage at Thakoon wearing NARS Lipstick in Heat Wave"]
[/caption]
Out of the many email blasts we've already recieved, this one from NARS (who did the makeup for the F/W 2012 Thakoon show) takes the cake. Maybe it's because I've been brainwashed by all things Valentine's Day-like, but the fresh luminous skin paired with powerful yet romantic bold lips is breathtaking.
The lead artist for the show was NARS makeup artist Diane Kendal. "Thakoon wanted to focus on the lip this season," says Kendal. "We wanted to play with colour, and it ends up making the whole look so interesting." Kendal chose the award-winning (
InStyle
) NARS Semi-Matte Lipstick in Heat Wave. The full-bodied shade is a beautiful vibrant orange-red, and it's the perfect lippie to wear this V-day.