Food
Best places to eat on Prince Edward Island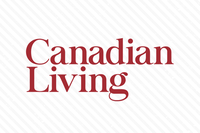 Food
Best places to eat on Prince Edward Island
The idyllic province of Prince Edward Island is renowned for its stunning red-sand beaches, pristine green golf courses and fresher-than-fresh seafood. While the food has always been good, lately the Island has developed a reputation as being a culinary hotspot, serving as home to some of the country's best chefs and devout foodies. Whether you're heading to the Island for a summer vacation, or are a local yourself, here are some of the spots you just can't miss.
New Glasgow Lobster Suppers.
No trip to the Island is complete without a good ol' fashioned lobster supper! Grab a bib, buy your menu ticket at the door and settle in for a pants-expanding experience you won't soon forget. It's a true Maritime tradition, complete with all-you-can-eat fresh rolls and strawberry shortcake and mile-high lemon meringue pie for dessert.
Must-try:
1 lb lobster supper, $31.95.
604 Route 258, New Glasgow, PEI.
The Pearl.
From its eclectic interior design to forward-thinking menu, The Pearl stands out as a true gem amongst a sea of family-oriented tourist restaurants located on the Island's north shore, near Cavendish. The brunch and dinner options are an ode to the Maritimes' best bounty, from fresh-caught seafood to healthful veggies.
Must-try:
Seared Digby Scallops and Maple Glazed Pork Belly, $34.
7792 Cavendish Road, North Rustico, PEI.
The Landmark Café.
If the picturesque sights and quaint little shops aren't enough to draw you into the small fishing village of Victoria-by-the-Sea, one look at this adorable café will have you making the beautiful 35-minute drive from Charlottetown. The menu is a charming collection of light, casual lunches and modern-classic Island fusion fare.
Must-try:
Herbed cream cheese and tomato sandwich, $7.
12 Main Street, Victoria-by-the-Sea.
Daniel Brenan Brickhouse.
This spot is a relatively new addition to the Charlottetown food scene, but in the three years since it first opened its doors, the Brickhouse has managed to nudge into the daily lives of Islanders and tourists alike. Set in a historic brickhouse (hence the name), this combo restaurant and bar features PEI's finest local produce. The juxtaposition of their modern menu offerings and historic brick interior makes for a truly unique dining experience.
Must-try: Lobster and Scallop Gnocchi, $25.
125 Historic Sydney Street, Charlottetown, PEI.
Shipwright's Café.
Pulling into the laneway of this farm-to-table restaurant feels like coming home: the kitchen is nestled in a historic farmhouse amongst rolling hills and pastures, and the dining tables are strategically placed throughout the house – even in the cozy bedrooms upstairs! Give yourself plenty of time to explore the restaurant's on-site farm and organic gardens.
Must-try:
Shipwright's Pasta, $24.95.
11869 Route 6, Margate, PEI.
Prince Edward Island Preserve Company.
Located between Charlottetown and Cavendish, the big yellow Preserve Company has been a staple tourist destination for decades – but don't dismiss it as a tourist trap. The riverside restaurant and preserve shop has been serving up traditional PEI breakfasts, lunches and suppers for decades, and has a steady following among locals.
Must-try:
Preserve Company Potato Pie, $12.99.
2841 New Glasgow Road, New Glasgow, PEI.
The Dunes Studio Gallery and Café.
Tucked inside the expansive Dunes Studio Gallery – which in itself is a must-see for its fair-trade imported goods and fine art – the Dunes Café is the perfect spot for a casual yet classy lunch or dinner. Sit back and enjoy a crisp glass of wine while overlooking the gallery's impressive gardens, all while being surrounded by stunning works of local art.
Must-try:
The menu changes often, but rest assured, it's all good!
3622 Brackley Point Road, Brackley Beach, PEI.
Photography (from top to bottom): New Glasgow Lobster Suppers/Facebook, The Pearl/Facebook, Landmark Café/Facebook, Daniel Brenan Brickhouse/Facebook, Shipwright's Café/Facebook, Prince Edward Island Preserve Company/Facebook, The Dunes Studio Gallery and Café/Facebook.