Food
Crunchy kale chips recipe (i.e. how to eat a bucket of kale per day)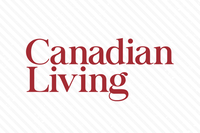 Food
Crunchy kale chips recipe (i.e. how to eat a bucket of kale per day)
Seeing as our
Daniela Payne just blogged about the amazingness of kale on The Health Blog
, I thought I'd add my 2 cents. Which happens to be an addictive little snack recipe. And I'm not even going to charge you the $0.02. Admittedly -- unless you've already tried them and know firsthand -- the words "kale chips" may not bring to mind an addictive snack. But I assure you, if you're anything like me, you will be single-handedly supporting the kale farming industry by the end of the week. [caption id="attachment_1820" align="aligncenter" width="400" caption="Kale chips: crunch factor 1000!"]
[/caption]
Reason #1 to love kale chips: they're healthy.
These crispy, salty chips are a great way to get dark leafy greens into your diet. Which should be a priority, since, as registered dietitian Leslie Beck points out,
kale is loaded with vitamins, minerals and other beneficial properties
. I know I used the word "salty" to describe this snack, but don't let that scare you. Since kale is naturally high in minerals, it has a bit of a natural saltiness to it. Which brings us to
reason #2: they are completely delicious
, which -- let's be honest -- is the most important thing. Am I right? Who needs healthy if you don't have delicious? Did I mention how easy these chips are to make? That's right.
Reason #3 is ease
. You can go from thinking, "gee, I could really go for some kale chips" to eating said kale chips in under 20 minutes. Particularly if you've thought ahead and washed the kale when you brought it home from the store.
How to make them:
Tear the leaves from a bunch of washed and dried kale into bite-size pieces.
Toss with a thin drizzle of extra-virgin olive oil (a couple of teaspoons will do) and massage lightly into the leaves.
Sprinkle with a pinch of salt, tossing to distribute. Or leave out the salt and add the seasoning of your choice, such as curry powder, smoked paprika, or whatever you have on hand.
Arrange leaves in a single layer on two large baking sheets.
Bake at 350°F (180°C), switching baking sheets halfway through, until crispy and dark green (not brown), 12 to 15 minutes.
Let cool slightly and dig in.
Now the only thing I need to do is figure out how to create enough fridge space to support my bunch-of-kale-per-day addiction. Seriously. I need a separate kale fridge. Don't forget:
we have loads of delicious kale recipes on our site
. What's
your
favourite healthy snack?