Food
How to whip egg whites (without screwing it up)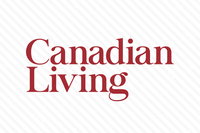 Food
How to whip egg whites (without screwing it up)
Whipping (beating)
egg whites
is an easy skill to master but can also easily go wrong. The act of whipping the egg whites
traps air
to create
volume
and
lightness
.They are used to puff up
meringues
,
souffles
,
angel food
and
chiffon cakes
,
mousses
,
waffles
and many other dishes. Before you start,
wash
the bowl and whisk with warm soapy water to remove any fat/grease residue. Egg whites are sensitive and even
a tiny amount of fat (or yolk) can mean less volume
. The bowl, whisk and even your hands, need to be completely clean and dry. Once you have
separated the egg white from the yolk
, start by whipping the egg whites (either with a stand mixer, hand mixer or if you have strong arms, by hand)
slowly
until they become
foamy
. Once foamy, the speed can be increased to high. You will know you are at the
soft peak
stage when the whisk is pulled out and the egg whites form peaks, but the
tips flop over
. If the recipe calls for soft peaks, stop here. If not, continue beating to reach
stiff peaks
. You'll know you are there when the tips of the
peaks stand up straight
when the whisk is pulled out, and the egg whites are
moist and creamy looking and shiny
. The whole process only takes a few minutes.
Over whipped egg whites
have been taken past the stiff peak stage. They are
grainy, dull and dry looking
. For some reason, I also feel like over whipped egg whites have a stronger egg white smell. If you get to this stage, it is best to just
start over
.
More tips for success:
~ Eggs will separate easier when cold, but the egg whites will whip up to a larger volume when whipped at
room temperature.
~ Egg whites can be very unstable and will "fall" (loose volume) easily. Use some kind of
stabilizer
, like sugar, salt, lemon juice or cream of tartar and add it at the foamy stage. ~ Don't stop during whipping. Once started,
don't take a long break
as this will lead to less volume. ~ Be devoted. Don't leave the egg whites
unattended
during whipping as it only take a few seconds to go from stiff peaks to over whipped. ~ Don't get ahead. Egg whites don't really hold well, so whip them up right before using. Try your egg white whipping skills by making these pretty
Pink Marbled Meringues
, the perfect way to usher in spring!
Photography by Leah Kuhne (top) & Jeff Coulson/TC Media (bottom)