Food
Interview with Celebrity Chef Giada De Laurentiis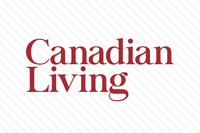 Food
Interview with Celebrity Chef Giada De Laurentiis
Renowned cookbook author and a regular on
Food Network Canada
, Giada De Laurentiis is most known for making scrumptious, yet easy, Italian food. I caught up with her to ask her about her involvement with the
Chef's Challenge
, a charity event taking place in Toronto, as well as to talk about her newest cookbook,
Giada's Feel Good Food
. Read on to discover Giada's simple trick to get her daughter to eat more vegetables, get the scoop on her latest venture (her first restaurant, opening soon in Vegas) and find out about the surprising frozen treats she adores.
Jennifer Bartoli: Can you tell me a little bit about your involvement with the Chef's Challenge?
Giada De Laurentiis: I was asked to participate in the
Chef's Challenge
by Mount Sinai Hospital. My brother passed several years ago of melanoma so this is a way for me to get involved. The hospital does such great things for cancer awareness and for cancer itself and I thought it would be a fun and positive project to be a part of. Also, I judge on
Food Network Star
all the time, I've done
Chopped
and I participated in
Iron Chef
so I figured that this was in my wheelhouse.
JB: Did you get any tips from Bobby Flay? He has participated in the event as well so I'm sure he had a couple words of wisdom to impart!
GDL: I did! I asked him what he thought of the whole event and he said it was a lot of fun and high energy and that he had a really great time.
JB: You often have your daughter Jade with you on camera. Do you have any
tips that you can share to get kids more involved in the kitchen?
GDL: I think cooking with kids can sometimes be really tough, but what's worked really well for me is to pull out cookbooks and have Jade go through them and pick the dishes that she wants to have for dinner.
JB: What are some of her favourite dishes?
GDL: She loves pasta dishes so that 's sort of a go-to, she loves lamb -- she's a meat eater like her dad! - and she loves dessert, so it sort of spans everything. I don't think I've ever seen her pick out a vegetable dish and say she wants to eat it though, so I try to incorporate vegetables in the dishes that she picks. So if she picks a pasta dish, I'll try to incorporate as many veggies as I can in it. I often make homemade chicken tenders and add spinach or kale in the food processor along with breadcrumbs and Parmesan cheese for the breading and then dip the chicken tenders in it. I always find ways to incorporate them so that Jade can start to learn that vegetables can be delicious when prepared properly.
JB: You are in midst of opening a restaurant in Vegas. Is there a dish that's you're particularly excited about having on the menu?
GDL: We just created a
chicken cacciatore
dish for two that I love --- it's a whole chicken with red wine butter and tomato paste and I roast it with veggies all around it. The restaurant is about taking dishes that people know me for, like my
lemon spaghetti,
preparing them to restaurant quality and making a presentation out of it so it's a dining event.
JB: What about the decor?
GDL: You know, there's a lot of warmth. I wanted to create a restaurant that had a home feel. I wanted to have a fireplace and a beautiful antipasto bar so that's the first thing you see and smell when you first walk in to the restaurant. There's lots of warm colours blended with lots of whites and cream and pops of colour.
JB: When's the restaurant planned to open?
GDL: Mid-May!
JB: Your new book, Giada's Feel Good Food, talks about healthy eating and how to feed your body in a way that will keep you energized. Can you share some of your favourite healthy snacks from the book?
GDL: The crispy chickpeas are one of my favourites, and I also really like the chewy granola bars, the smoked almonds and my popcorn with herbs, which is really fun. The bottom line of the book is that I don't believe in dieting. I don't think anybody can follow them, they yo-yo your system and it's just not good for you in the long run. Truly, you just have to live as clean as you can and if you overdo it one day, the next day you take a step back and eat lighter and that's the balance of life. You can have a little bit of everything and not a lot of anything and that should just be the way that we live. And there's no deprivation at all, you just can't overdo it every single day. That's all! I think people can live by that rather than a diet.
JB: You are known for making super tasty-- yet super doable -- dishes to entertain friends and family. Can you share a few ingredients that you always have on hand to be able to whip up something tasty for any last minute guests?
GDL: There are a few ingredients that I always have on hand: lemon, olive oil and Parmesan cheese. Those 3 ingredients can add flavour to anything, they heighten the flavour of any food . You can make my
lemon spaghetti
, you can make crostini out of it. There are so many options.
JB: I know about your love for chocolate: so how do you usually get your fix?
GDL: I love any kind of frozen chocolate chip -- basically I keep my chocolate in the freezer because it takes longer for it to melt so I can eat less and enjoy it more. I love chocolate-covered espresso beans, chocolate-covered almonds and chocolate-covered cranberries and lastly.... Junior Mints... frozen !
JB: I might have to try that - it sounds good!
GDL: Yes, it really is!
JB: What's one cheese you can't live without?
GDL: Parmigiano-Reggiano and mascarpone are my two faves.
JB: A healthy dessert that you can always turn to when you're in the mood for something sweet?
GDL: Strawberries with white balsamic vinegar, those are super yummy. Also, my chocolate fig bites -- it's dried figs with a little almond butter that I roll into little balls and dip them in melted dark chocolate.