Food
Two Free Tickets to "A Cheesy Soiree" For Foodie-file Readers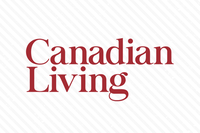 Food
Two Free Tickets to "A Cheesy Soiree" For Foodie-file Readers
ATTENTION CHEESE LOVERS! Cheese of Canada is hosting a night of cheese at the Bata Shoe Museum on Wednesday, February 18th. It is a night of information and celebration of Canadian Raw Milk cheese. Cheese of Canada's founder Gurth Pretty has kindly given me
two free tickets valued at $80.00
to treat my Foodie-file readers! The night will feature tastings of
Canadian cheeses
, libations and information and opinions about safety, heath benefits, and regulations about Canadian raw milk cheese. If you would like to attend this cheesy event, tickets are available online at
www.CheeseofCanada.ca
or by calling 416.346.4236. Part of the proceeds from the event will be given to the Ontario Cheese Society and Slow Food – Toronto convivium.
To win two tickets, leave a comment on this blog post detailing your yummiest version of a grilled cheese sandwich – don't skimp on the details or the cheese! Feel free to send me a picture if you like (but you don't have to ) at cpicheca@canadianliving.com. I will give away the tickets on February 13th for a cheesy Valentine's treat!
The event takes place in Toronto, Ontario so you need to be able to attend in order to get the tickets. Sorry for those of you farther afeild, but as a consolation I will have three runner up prizes. My
Cook Like a Chef Giveaway
is
not going over like gangbuster ... so far no entries. So Iet me make it easier for you,
I will award the three beautiful West cookbooks to the three runner up, grilled cheese sandwich makers.
OK, get grilling or commenting with your cheesy submissions.