Food News
Kitchen crushes: Our top five culinary picks for February

Food News
Kitchen crushes: Our top five culinary picks for February
Our Test Kitchen's Jennifer Danter shares the culinary picks she's coveting this month.
1. Play with your food
Fun food that's good for you, too! This colourful mix of shredded coconut and freeze-dried strawberry, raspberry and cranberry flakes is a source of antioxidants and fibre. Sprinkle it over oatmeal or cold cereal, fold it into pancake or muffin batter, use it to decorate cupcakes or simply eat it out of your hand. The bright berry flavour has a sweet tartness that's seriously addictive.
Tutti Fruity Whole Food Sprinkle, $12, epicure.com.
2. Don't got milk?
While you never need a reason to enjoy chocolate, you can beat any post-indulgence guilt with this feel- and taste-good treat. It's 100-percent organic, vegan, gluten-free and nondairy, but you'd never be able to tell. The thin chocolate bark melts in your mouth, and roasted hazelnuts and crisped rice give a satisfying crunch.
Prana No Mylk'n Chocolaty Bark, $5.50, prana.bio.
3. Bake school
In the first 60 pages of her cookbook The Baker in Me, baker Daphna Rabinovitch dives deep into the alchemy of the ingredients and explains the science behind successful baking in plain terms. With each recipe, she shares a favourite memory, an interesting story or a helpful tip that will leave you aching to melt chocolate, grab a whisk and get to it. The best part? She's a former Canadian Living Test Kitchen food editor, so you can count on her recipes turning out every time. For a baking epiphany, make her Caramelita Bars on page 147.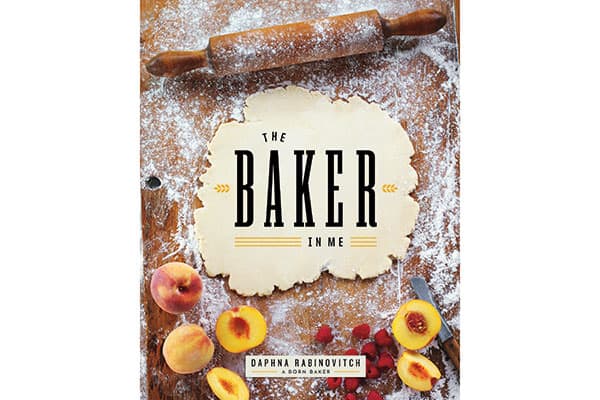 The Baker in Me (Whitecap Books, 2016) by Daphna Rabinovitch, $45.
4. Veg out
Eating more veggies is one delicious trend that keeps on growing. And it's even better when it makes its way to your dinner table in the form of authentic Italian ravioli! I love the uber-rich flavour and creamy texture of roasted cauliflower blended with provolone and ricotta cheeses. Try this fresh pasta in our Lemony Ravioli With Sun-Dried Tomatoes.
PC Roasted Cauliflower Ravioli, $5, loblaws.ca.
5. The daily grind
After visiting a peppercorn plantation in Kampot, Cambodia, Danish-Canadian entrepreneurs Louise and Nigel Biggar fell in love with the aromatic spice and decided to bottle the region's peppercorns. Wondering what all the hype is about? Pepper stimulates our salivary glands, which heightens how we taste food. This variety has a moderate nuanced heat that pairs well with roasted meats, hearty stews and saucy pastas.
Drøm Pepper Kampot Red Peppercorns, $15, drompepper.com.