Health
3 apps to keep you healthy when you travel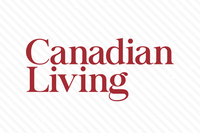 Health
3 apps to keep you healthy when you travel
Planning a March break trip? The rest and relaxation can be good for you, but the exposure to new foods, weather and even illnesses can be dangerous. You know to pack your sunscreen, prescriptions, first-aid products and everything else on your
travel checklist
, but there's one other tool that can help keep you healthy: your smartphone. There are all kinds of apps you can use to stay healthy on your vacation. Here are my top three.
1. Travel Smart App
This
web-based app
from the Government of Canada is a good one to download before you go. Among other important travel information, this app can tell you about health risks in the region you're travelling to, vaccines you should get before going and how to access help in that country if you need it. Reading up on the place before you leave can give you a healthy head start to your trip.
2. Allergy Translation Apps
For those with food allergies, intolerances or celiac disease, travel can be a challenge. Even if you're accustomed to telling the wait staff in your own country about your food restrictions, you may not know how to explain it to your server in a foreign country.
Allergy FT
is an app that lets you explain your
food allergy
(it has a long list of the most common allergens) to your server in whatever language they speak. Meanwhile, the app
GF Cards
explains what key gluten-containing ingredients your chef needs to avoid if you have celiac or a gluten sensitivity, and it's all translated into 13 different languages.
3. Prescription Reminder Apps
It might be easy to remember to take your medications at home, but when you're in a different time zone, and out of your regular eating and sleeping routines, remembering your meds can be a challenge.
Rxmind Me
is a great app to help you remember to take those important prescriptions, but really you don't need a specialized app; you can use any reminder app, alarm or calendar on your phone to set up notifications when you need to take your pills.
(Photography: Thinkstock)