Health
3 awesome health, fitness and nutrition apps (plus 1 great giveaway)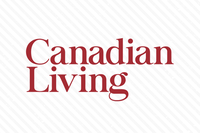 Health
3 awesome health, fitness and nutrition apps (plus 1 great giveaway)
We all need a little motivation when it comes to keeping our health in check. Here are 3 health, fitness and nutrition apps that will keep you moving toward your health and weight loss goals. (Giveaway info at the end of my post.)
3 awesome apps to keep you healthy
[caption id="attachment_1618" align="alignleft" width="212" caption="Get moving with Couch to 5k"]
[/caption]
1. Couch to 5k
(by Felt Tip Inc.) If you're looking to get to get off the couch, shed some pounds or are just hoping to get into running, Couch to 5k is just what you need. According to the description on iTunes: "This workout training coach will help you get into shape using the C25K system, a series of interval workouts, each about 30 minutes, spanning 9 weeks, culminating in your ability to run 5 km (3.1 miles) without stopping or walking." Apparently there's a nice lady who talks to you. One of my friends admitted she talks back to the nice lady (imagine how crazy she looks while running!). There's also a Couch to 10k.
Price:
$2.99
Available at:
iTunes
[caption id="attachment_1619" align="alignleft" width="209" caption="Know Flo with Period Tracker Lite"]
[/caption]
2. Period Tracker Lite
(by GP Apps) Sick of trying to guess when your next period will arrive, only to - surprise! - get it when you're on a boat ride wearing white pants with zero tampons on hand (has this actually happened to anyone?). According to GP Apps, Period Tracker Lite: "... is the easiest way to track your periods! Period Tracker™ is the SIMPLEST period tracking app and now, it's CUTER than ever! * Press a button at the start of your period every month. Period Tracker™ logs your dates and calculates the average of your past 3 months' menstrual cycles to predict the start date of your next period. * View your current and future period dates, ovulation and fertile days, your moods and your symptoms in a simple month-view calendar. " You can also add notes to record your moods, symptoms, cravings or whatever you feel like!
Price:
Free!
Available at:
iTunes
[caption id="attachment_1620" align="alignleft" width="206" caption="Track your food and exercise with Lose It!"]
[/caption]
3. Lose It!
(by FitNow) I'm certainly not a fan of calorie counting, but I must admit: this app is cool! You can create your very own weight loss or maintenance plan, and track your food intake and exercise. Here's what FitNow has to say about Lose It!: "Set goals and establish a daily calorie budget that enables you to meet them. Stay on track each day by recording your food and exercise and staying within your budget. It is simple and fun to use, but includes great features: - Simple, attractive, streamlined interface - Comprehensive database of foods and activities - Quickly add new foods or exercises to the database - Setup recipes for more complicated foods - Quickly add to your log with previous meals, my foods, and other shortcuts - Track nutrients such as protein, fat, carbohydrates, and more - Email or print detailed reports directly from your iPhone or iPod"
Price:
Free
Available on:
iTunes
Great health apps our Twitter followers recommend:
•
@geekmommymel
: I love @loseitapp and @runkeeper for #fitness #nutrition #health apps. They are the best of the best! •
@susie_parker
: LOSE IT •
@jennjam
: Tap and Track. If only I had the motivation to use it properly though. I'm sure it's very effective! •
@SarcasticKliker
: https://www.myfitnesspal.com/ https://runkeeper.com/ •
@melodiegardens
: Anyone recommend any #fitness, #nutrition or #health apps?" <~~ @myfitnesspal is a gr8 website &app 4 nutrition & fitness •
@PLisaLou
: MyFitnessPal is a great tool to track calories and exercise daily
A super fantastic giveaway!
Toronto's very own
GelaSkins
has offered to give away 5 skins for your digital devices. GelaSkins are removable covers designed to protect and customize your portable devices. They feature super fun graphics, and trust me, there is something for everyone.
Check out their nifty skins here
. All you have to do to be eligible to win is leave a message here telling us
how you motivate yourself to stay healthy
. I'll announce
5 winners
on
Thursday, June 16
.