Health
Are carbs worse for your health than saturated fats?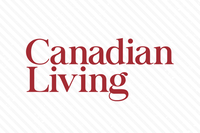 Health
Are carbs worse for your health than saturated fats?
If you've given up bacon and eggs for cereal, or opted for pasta over steak at dinner thinking you're doing your heart a favour, you might want to rethink your eating habits. The old wisdom that cholesterol and saturated fat in your diet could cause heart disease has come into question, and
carbohydrates
are emerging as the hidden heart villain. Recent research is showing that, although having high blood levels of saturated fats is related to
heart disease
, eating saturated fats is entirely unrelated. Now, a new study from the University of Connecticut and Ohio State University found that eating bread and pasta increased harmful fatty acids in the blood more than eating fat itself. During the four-and-a-half-month study, when scientists increased the intake of saturated fats and decreased the intake of carbs in 16 subjects, their blood levels of saturated fatty acids stayed the same or even decreased. Then, when they changed their diets to increase their carb consumption, another harmful fatty acid increased in the blood. It seems likely that the results could vary by the kind of carbohydrate you consume, too. Back in 2010, the
American Journal of Clinical Nutrition
published a study suggesting that certain kinds of carbs—specifically simple carbs, which enter the blood stream more quickly than complex carbs—are related to heart disease. In that 12-year study, saturated fat intake had no impact on heart attack risk, but replacing saturated fat with simple carbs increased heart attack risk by 33 percent. Want to pump up your heart health? Talk to your doctor about your saturated fat intake and start eliminating those simple carbs, like sugary candies, white bread, potato chips and pasta. Learn
21 more ways to boost your heart health
.
(Photography: FlickrCC/Luca Nebuloni)