Health
Discover the health benefits of amazing avocados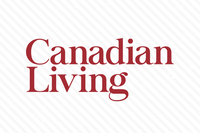 Health
Discover the health benefits of amazing avocados
Happy Cinco De Mayo! In honour of Mexico, I thought I'd profess my love for avocados and share with you just how awesome they are. For starters, they're beautiful: [caption id="attachment_1555" align="aligncenter" width="356" caption="See? They're beautiful!"]
[/caption]
Why avocados are good for you
Avocados are full of health-boosting properties. Here are few reasons to include them in your diet: • They contain vitamin K, which is good for bone health and helps fight liver and prostate cancers • The folic acid helps prevent and ease the symptoms of irritability, depression and fatigue • They have vitamin B6, which helps regulate your nervous system • The potassium helps regulate blood pressure • Avocados also contain nutrients called oleic acid and cartenoids. According to one of my trusty nutrition bibles,
Supereating
, oleic acid is a monounsaturated fatty acid that helps lower cholesterol. It also helps with carotenoid and vitamin K absorption.
Here's more info on the health benefits of avocados.
Did you know?
• The avocado tree is native to Puebla, Mexico • An avocado is sometimes referred to as an Alligator pear • It is a large berry (crazy, right?) • It was known to the Aztecs as
the fertility fruit
• To prevent avocados from going brown, add some lemon or lime juice after it's been peeled • The first evidence of avocado (found in a cave in Pueblo, Mexico) dates back to 10,000BC • That you can add sliced avocado to a salad • You can use it as a spread on sandwiches in place of mayo • That you can make an avocado shake? I have at least one a week. Here's how: Blend together: 1 ripe avocado 4 tbsp cocoa powder 2 tbsp of raw agave syrup or honey 1 cup of milk (I use almond milk) 6 ice cubes Enjoy!
Check out Colleen's post about Cinco De Mayo over at The Food Blog.
She gives an awesome account of the Battle of Puebla, complete with action photos. You have to see it! You'll also find a great guacamole recipe.
Do you love avocados?