Health
Look good. Feel better.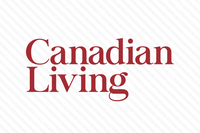 Health
Look good. Feel better.
Do you have three girlfriends? I do. In fact, I have exactly three BFFs. So it's scary to think that, statistically speaking, one of us will be diagnosed with cancer. That's right: over the course of their lives, one in four Canadian women will hear a doctor tell them they have cancer. That means this year 81,000 women will hear that diagnosis.
Look Good Feel Better
is a national charitable program that helps women with cancer to overcome the effects of the illness and its treatment on their appearance. Think about it: how much better do you feel when you know you're looking your best? Your appearance has an undeniable impact on your thoughts, feelings and mood. And that can impact your overall sense of well being. So you can see the value of an organization that runs free workshops to help women with cancer learn simple aesthetic techniques to help them look, and therefore feel, better. Participants have described it as 'a makeover for the spirit'. The program has helped over 90,000 women since its inception in 1992. You can support Look Good Feel Better, and improve your own health and appearance in the process, by taking part in the Look Good Feel Better Running Series, held in partnership with the MultiSport Canada Running Series. • On August 15, the Island Girl 10K promises a lively, Caribbean-style event on a scenic course. Take the short ferry ride to Hanlan's Point on Toronto Island and enjoy the camaraderie of a women's only 10K. • Run along the world's longest fresh water beach as Wasaga Beach hosts the second race of the season on September 13. The half marathon distance is open to all and the 5K welcomes women of all abilities. • The inaugural Toronto Island Women's Half Marathon will be held on September 19. You can visit
www.runmsc.com
for more information on the MultiSport Canada Running Series. Why not get together with your BFFs this weekend and improve your mood by helping each other look great? Here are some fab articles to get you looking and feeling your best: