Prevention & Recovery
Do these products really fight bad breath?

Prevention & Recovery
Do these products really fight bad breath?
1. Listerine Pocketmist
Tester says: "Listerine's PocketMist is a handy little breath-freshening spray that keeps my mouth feeling minty fresh and bad breath-free for more than an hour at a time. The pungent taste makes me sneeze at first spritz and there's an immediate strong mint flavour which, while unpleasant at first, dissipates and leaves a nice fresh mint taste.
Its breath-freshening effects outlast the effects of sugary mints
, so I give it two thumbs up."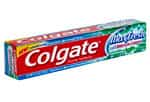 2. Colgate Max Fresh with Mini Breath Strips
Tester says: "This particular toothpaste really surprised me. Toothpaste is toothpaste, no? After trying out Colgate's Max Fresh Toothpaste with Breath Strips, I may just have to reconsider.
They're not kidding about the breath-freshening ability of this particular paste.
The taste is strong, stronger than most toothpastes I've tried, but it really works to fight bad breath. My breath felt minty fresh long after I brushed. It foams in your mouth more than necessary (perhaps the mini breath strips hard at work?) but that's my only complaint."
3. Tom's of Maine Spearmint Fluoride-Free Toothpaste
Tester says: "I have to say, I just love it, even though it's not cheap as far as toothpaste goes. It's a bit more watery than regular toothpaste, and a lot less stinging. The mint flavour was pleasant and not overpowering and it tasted very "clean."
I noticed in the mornings, as soon as I woke up, my breath was noticeably better from using it the night before
. While it didn't eliminate morning breath altogether, I'd venture to say that it probably cut it in about half, which is more than I can say about other mouthwashes and products I've tried. I give it a 4 out of 5!"
4. Vanilla Listerine
Tester says: "Expecting something like a McDonald's Shamrock Milkshake, I experienced a taste closer to bathtub moonshine. After 40 seconds (I'm a bit of a masochist with my mouthwash), my gums were almost numb but, admittedly, squeaky-clean feeling. To me, my resulting breath smelled like liquor, but
my husband assured me that my breath smelled fresh, not boozy
. After the second and third trials, I've almost developed a taste for the stuff. My mouth almost puckers after a good long swishing telling me that every germ has been annihilated. Resulting freshness lasts about 30 minutes."
5. Life Essentials Tongue Cleaner
Tester says: "I'll just say it: I've never used a tongue cleaner before. I brush my tongue regularly with my toothbrush, but it's just never occurred to me to purchase an actual tongue scraper. This small plastic cleaner really surprised me with how well it, you know, cleaned my tongue.
Using it twice a day left my mouth feeling very clean and as a result, my breath fresher too
, without lingering bacteria in my mouth to cause that not-so-fresh feeling. My only word of caution is that if you have a strong gag reflex like I do, take it easy and don't push it too far back in your mouth. Otherwise, I was impressed -- it really gets the job done!"
Click here for more tips on eliminating bad breath.