DIY & Crafts
Decorating mason jars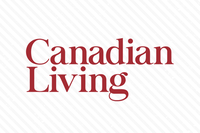 DIY & Crafts
Decorating mason jars
I absolutely love
decorating with mason jars
—my room and work cubicle have a pretty mason jar on every available service.
Mason jars
have become my decorating staple because they're so inexpensive. I buy a jar of pasta sauce, wash it out and then let my creative juices flow. Since it's a cheap craft, I love to experiment with bold colour pairings—I figure if I get sick of the colours, I can just paint another jar. Pictured above is one of the mason jars I created—in my current favourite colour pairing of turquoise and burgundy. It sits on my desk and is full of all my pens and highlighters. Here's how to make it.
What you'll need
-mason jar -paint in the colour of your choice -paintbrush -ribbon in colour/pattern of your choice
Step 1:
Wash and clean out a jar of pasta, paying special attention to the top of the jar, which tends to have lots of dried sauce in the ridges.
Step 2:
Let the jar dry completely before you begin painting. Paint the outside of the jar—I did three coats, but this can vary depending on what colour you use.
Step 3:
Wait an hour for the paint to dry and then go back and fix any spots that need re-touching.
Step 4:
Using the ribbon, tie on a bow.
Step 5:
Fill the jar with pens, pencils and highlighters. Now enjoy your pretty pencil holder.
What's your decorating staple? Also check out these adorable mason jar labels, perfect to put on edible Christmas gifts.