DIY & Crafts
Great granny!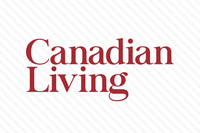 DIY & Crafts
Great granny!
Hi friends, I thought I'd share a bit more about granny squares following
yesterday's post
. Here's
another blanket by Sandra Juto
, similar to the one from yesterday. I just love it. [caption id="attachment_145" align="aligncenter" width="300" caption="Granny square blanket by Sandra Juto."]
[/caption] In the comments on yesterday's post, Lynne noted,
"She says she doesn't have a pattern for that afghan, is there a good book/pattern available for a similar design?"
I thought that finding a pattern might make for an easy blog post, so off I went a-searching... ...and phew, what a lot of patterns there are out there! This is just a tiny selection of the granny square resources out there:
- Canadian Living has your back: these basic granny square afghan directions will get you started. - Over at the Purl Bee, they've got a great crochet primer, plus directions for making granny squares (with lots of pictures, which is great!) and a Babette Blanket how-to (the Babette is on my wishlist, too! - The granny squares flickr pool will have you plotting a day off work just to look at all the photos. - This looks like a good resource book if you're looking to try granny circles: Beyond the Square Crochet Motifs: 150 Circles, Triangles, Hexagons and Other Unexpected Shapes What's your favourite granny square (or circle!) pattern, and where can we find it? Have you got a good book or website to recommend? Leave it in the comments! PS Don't forget to enter this week's giveaway. Head over to Monday's post for your chance to win that copy of Creative Keepsakes: Joy of Scrapbooking (completely revised and expanded) by Lisa Bearnson, PLUS a selection of treats from Stampin' Up! (a set of stamps, a stamp pad, and a pack of scrapbooking paper). You've got till Friday at 5 p.m.