DIY & Crafts
Guest Post: Jeromina Juan's Recycled Valentine Vases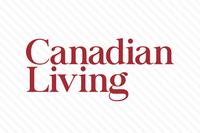 DIY & Crafts
Guest Post: Jeromina Juan's Recycled Valentine Vases
Today I'm happy to welcome Jeromina Juan, of the blog Paper, Plate and Plane, to The Craft Blog. She's going to show us how to make these sweet Valentine vases out of easy-to-find recycled materials. Take it away, Jeromina!
Recycled Valentine Vases
If there is one thing to learn about eye-catching decor, it is this: it does not need to cost a fortune to have impact. Here is an example of a delightful, low-cost decorative project for Valentine's, made simply from items you already own.
Lots of pretty flowers will be adorning homes come Valentine's Day. Flaunt those flowers (and their stems) in these peek-through pretty vases. They are simple to create and a fantastic way to repurpose those plastic recyclables.
You will need:
a. Clear plastic bottles, labels removed. I recommend containers other than pop bottles such as mouth wash, ketchup, and dishwashing liquid, which come in a variety of beautiful shapes and sizes.
b. Red paint. Spray paint is excellent for this project. However, a sponge and some acrylic paint are just as useful and the best option if your little ones are joining in.
c. Adhesive shelf-liner. You can get a whole roll from most dollar stores. You can also patch together some masking tape as an alternative.
d. A pair of scissors.
Follow these easy steps for each bottle:
1. With scissors, cut two identical hearts using adhesive shelf-liner (or patched masking tape) in your choice of size to fit the bottle.
2. Affix one heart on one side of the bottle, wherever you prefer.
3. Carefully affix the second heart on the opposite side of the bottle, ensuring the two hearts are directly aligned from front view.
4. Paint the bottle exterior. Let dry. Peel off adhesive.
Your vases are ready for some pretty flowers. Humble as their reputation may be, pink carnations are striking.
Remember, keeping your home chic and current throughout all holidays and seasons should never be an expensive endeavour, no matter how often you redecorate.
Jeromina Juan is the creative mind and author behind Paper, Plate, and Plane. For heaps of inspirational DIY ideas such as this, be sure to visit her blog.