DIY & Crafts
Meet Canada's Crafters: Marisa of Omiyage.ca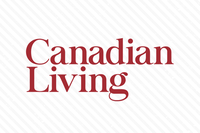 DIY & Crafts
Meet Canada's Crafters: Marisa of Omiyage.ca
Hi friends, I was pretty excited when I received an email from
Marisa
telling me that she and her husband had just launched
Omiyage
, a Canadian online store chock-full of Japanese craft supplies. Read on to learn more about their exciting new venture, and then stop by Giveaway #67 for a chance to win a selection of treats from Omiyage!
Please tell us a little bit about yourself and your business.
Omiyage is really a labour of love for me and my husband. With 12 years of Japanese life experience between us, we wanted to make a place for Japan in our Canadian lives. Omiyage's mission is simply to bring well-designed Japanese goods to the Canadian market with a focus on the creative, crafty and clever!
I have been crafting and creating for as long as I can remember. My mother is a preschool teacher and so our cupboards were always full of construction paper, pipe cleaners and glitter! Somewhere along the line, I progressed from safety scissors to a sewing machine. I've gone through crafting phases from sewing (teddy bears, aprons, purses, pillows) to paper crafting (origami, scrapbooking, card making) to jewellery making (beading, wire wrapping, etc). I love the act of making, no matter the medium, and have never really settled on one type of craft. I'm a bit of a Jack of all trades, master of none!
How (and when) did you become interested in Japanese paper and craft supplies?
After finishing university, I went to Japan to teach English. While it was supposed to be a bit of an adventure before "real life," I ended up falling in love with the country and meeting (and marrying) my husband there. My one year turned into about four! During my time in Japan, I became interested in Japanese paper and craft supplies because they are so present in day-to-day life and so many people are involved in crafting. The selection of products is huge and you're likely to find craft supplies pretty much everywhere. Also, most cities in Japan have a
Tokyu Hands
. Tokyu Hands is a "Creative Life Store"; this means floor upon floor of gorgeous craft supplies, papers, stickers, stationery.... Whether you're into scrapbooking, jewellery making, leather craft or need materials for a science project, Tokyu Hands is the place to go!
What made you decide to start Omiyage?
I really was missing the variety and quality of craft supplies and other goods that were so readily available in Japan. I was finding that many of the products I wanted were popping up in American webshops but not so in Canadian ones. While I have the luxury of heading into Toronto to find unique craft supplies, Japanese and otherwise, not all Canadians are located near a major city. I wanted to make it easy for Canadians to embrace delightful Japanese goods.
It made sense for me to start Omiyage as a webstore so that we could make these great products available to Canadians all across the country.
How long have you owned Omiyage? Has running the webstore changed your relationship with crafting?
Omiyage
is brand new! We actually just opened in July, but the idea of Omiyage has been a couple of years in the making. I think that Omiyage has given me the opportunity and the inspiration to make crafting and making a part of my everyday. We want to be able to share great projects through our blog and to really understand each of the products by working with them. Making and sharing is a huge part of our vision for Omiyage and it's thrilling!
How do you decide what sort of items to stock?
At this point, I only stock what I love! But we also focus on sourcing products that are high quality, in demand and, often, uniquely Japanese. We are also trying to strike a balance between modern and traditional Japanese motifs, cute and pretty, etc. As I said, we are brand new and so our selection is bound to grow and change as we do. If any of your readers are interested in specific goods from Japan that they'd like to see us carry, we'd love to hear from them.
What is your favourite craft item at the store, and why?
Probably the Japanese masking tape. It really is fun to play with and I'm always finding new ways to use it.
Even if you're just using it around the office or house, it makes mundane little tasks a little more fun. I also really love the Kodomo No Kao rubber stamps and all of the fabrics; it kind of depends on my crafting mood!
Where do you find your inspiration? Do you have a favourite book/magazine/website or other resource that you like to refer to when you need to "refill the well"?
I really take inspiration from all around, but since I'm finding myself on the internet more than ever I'm constantly checking out different craft and design blogs. I recently discovered
Craftgawker.com
and find it a great source for curated craft ideas.
What advice would you give to someone just being introduced to the world of Japanese craft supplies?
Well, firstly to put aside the notion that Japan is all about sushi, sumo and geisha. Other than that? Simply to have fun! I think that the modern Japanese craft aesthetic has a tendency to lean towards being really simple and pared down, or to being super cute, but that doesn't have to dictate your own projects. The supplies we carry truly are great quality and lovely to use. Whether you choose the supplies first and let them be the source of inspiration or choose the project first, I think there's something for everyone.
Where can we see more of your work?
The best place to find my work is probably on
Omiyage Blogs
or on the Omiyage Facebook page. [Find a
step-by-step tutorial
for those great paper dolls
right here
.]
Is there anything else you'd like to share?
If you're interested in learning more about me and my experiences in Japan (and beyond), I also write a "life blog" which can be found at
eliasmarisa.blogspot.com
.
Thanks so much, Marisa! And stay tuned for Giveaway #67, coming up shortly.