DIY & Crafts
Winners: Giveaway #67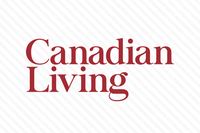 DIY & Crafts
Winners: Giveaway #67
Hi friends, Thanks so much for your great response to Giveaway #67. As usual, it was great to see your comments rolling in, and I know that Marisa was delighted to read each comment, too.
We squeaked in to the midnight deadline with 199 comments, but Marisa is very generously donating the second prize pack anyway. (Thanks, Marisa!) And the lucky winners are...
and
Congratulations, you two! I'll be in touch with details shortly. Thank you to everyone who commented – stay tuned for Giveaway #68, coming up later today.