Culture & Entertainment
10 best Maya Angelou quotes and poems to inspire you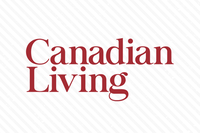 Culture & Entertainment
10 best Maya Angelou quotes and poems to inspire you
Earlier this week,
I wrote about how heavily influenced I am by Maya Angelou, both as a writer and as a woman
. Though the news of her death is sad, I take comfort in knowing her words have made this world a brighter place. They will continue to inspire, challenge and comfort people from all walks of life for a long time to come. To honour Angelou's spirit and beautiful soul, we've rounded up 10 of her best quotes and poems to inspire you. Please keep them handy, or share this link with someone who you think might need to read or hear them.
1. Quote:
"You may not control all the events that happen to you, but you can decide not to be reduced by them."
2. Poem:
"And Still I Rise" [HTML1]
3. Quote:
"A bird doesn't sing because it has an answer, it sings because it has a song."
4. Poem:
"Phenomenal Woman" [HTML2]
5. Quote:
I've learned that people will forget what you said, people will forget what you did, but people will never forget how you made them feel."
6. Her thoughts on mortality:
"It would be wonderful to live as long as I'm going to live and be present ... What I really want to do is be a representative of my race, of the human race. I have a chance to show how kind we can be, how intelligent and generous we can be. I have a chance to teach and to love and to laugh. I know that when I'm finished doing what I'm sent here to do I will be called home and I will go home without any fear." [HTML3]
7. Quote:
"The idea is to write it so that people hear it and it slides through the brain and goes straight to the heart."
8.
Poem:
"On The Pulse Of Morning" [HTML4]
9. Quote:
"Be a rainbow in somebody else's cloud." [HTML5]
10. Her last Tweet:
"Listen to yourself and in that quietude you might hear the voice of God."
Image 3 courtesy of CelestineChua/FlickrCC