Culture & Entertainment
3 Niagara Peninsula wineries to tour this summer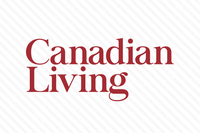 Culture & Entertainment
3 Niagara Peninsula wineries to tour this summer
The Niagara Peninsula is one of Canada's premier
wine-producing regions
. With 85 Vinters Quality Alliance (VQA) wineries, how do you know which vineyard you should visit? Well, these three estates are a great place to start.
Château des Charmes
offers extensive tours of its remarkable facilities, including four wineries that sprawl the estate's 112 hectares. Wine-growing discovery tours and tastings start at $10 per guest and include a wine-purchase credit. Meanwhile, don't forget to stop at
Tawse Winery
, a family owned estate located on the lower slopes of the Niagara Escarpment. The winner of the Canadian Wine Award for Canada's Winery of the Year in 2010, 2011 and 2012, Tawse practices traditional winemaking techniques, enhanced by the use of state-of-the-art equipment and technology that produce elegant, exceptional wines. From May through October, the Tawse tasting bar is open daily at 10 a.m. For a more intimate wine-tasting experience, stop by
Five Rows Craft Winery
, a small family-owned and -operated winery that produces only 400 cases of wine per year. You'll find Five Rows on the wine lists of high-end Ontario restaurants like Canoe in Toronto and Beckta Dining and Wine in Ottawa, or can taste Five Rows onsite in an intimate barn setting by contacting the estate directly.
(Photo courtesy Tawse Winery)