Culture & Entertainment
5 ways to get your overweight cat active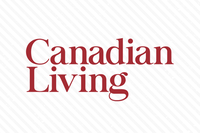 Culture & Entertainment
5 ways to get your overweight cat active
Fat cats squeezing into boxes half their size have taken over the Internet for one simple reason: They're undeniably adorable. But while your cat's hefty build might make for a good meme, it could shorten his life significantly. Unfortunately, our feline friends don't make weight management easy. Some can be extremely picky eaters, and sleeping all day isn't exactly the best way to burn calories. Here are a few ways to curb your kitty's weight gain.
1. Change your cat's feeding schedule.
According to a
study
published in the
Journal of Animal Science
, switching from free-feeding or two meals per day to more frequent, smaller portions increased physical activity in cats.
2. Add water to your feline's food.
In that same study, which looked at 10 adult neutered males, water was found to increase the average daily activity level in cats.
3. Place food in a foraging device.
Hollow plastic balls with small holes across the surface, foraging devices can be a better option than a dish for feeding kibble. The cat has to swat at the ball for it to roll, causing food to fall out of the holes. You can adjust the size of the holes to modify how easy it is for your cat to release her meal, and it's a great way to increase her physical activity if she's motivated by food.
4. Switch up your feed.
Low-quality foods can be high in carbohydrates, which cats are not designed to digest a lot of. Plus, food with
high carb content
also contains less protein, which is essential for physical energy and activity. A low-carb diet also decreases the risk of diabetes and urinary tract infections. Just be sure to always read the ingredients and nutritional analyses on labels—and do your research!
5. Invest in some new toys.
Boredom is a major culprit for sedentary pets. While every cat will have his or her own preference, interactive wand or automated
toys
(think Undercover Mouse) are a great way to get felines out of a catnap. Read on for more helpful ways to
keep your pet healthy
.
Photo courtesy Joselito Tagarao/FlickrCC