Culture & Entertainment
5 ways to support breast cancer research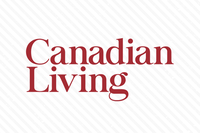 Culture & Entertainment
5 ways to support breast cancer research
Guest post by Erin Cassidy
The importance of breast cancer research cannot be overstated. There are many fundraising and awareness campaigns in Canada that bring attention to breast cancer and help provide funding where it's needed most. Here are five ways you can support breast cancer research:
1. CIBC Run For The Cure
CIBC Run For The Cure
is one of most well-known charitable events in Canada. Founded in 1986 by a group of women who witnessed many friends and family members being diagnosed with breast cancer, Run For the Cure was designed to raise awareness and fund research. A walk or run, either 1km- or 5km-long, on October 5, 2014, thousands will participate across 64 cities. In 2013, 130,000 Canadians partook and raised $27 million for research, health education and advocacy programs.
2. #NoMakeupSelfie
Launched in 2013 by
Escensual.com
, a U.K.-based beauty company, #NoMakeupSelfie has travelled to Canada and is currently trending on Twitter, Facebook and Instagram feeds. The idea initiated with the DareToBare campaign, where women across the U.K. raised money for breast cancer research by getting sponsorships for going to work or school without any makeup on. This year, however, it seems that the fundraising part of the #NoMakeupSelfie campaign has gone on the backburner. Many who are participating in the campaign are not making a donation. So let's get this campaign back on track and put the focus back on supporting breast cancer research. Post your NoMakeupSelfie and text FIGHT to 45678 to donate $5 to the
Canadian Cancer Society
.
3. The Scar Project
The Scar Project
celebrates women who have survived breast cancer. Created by David Jay, a New York-based fashion photographer, The Scar Project is a strikingly beautiful series of photographs featuring breast cancer survivors. The exhibition, on display in Toronto at the
Edward Day Gallery
from March 28 to April 5, 2014 showcases thirty women, ages 18 to 35. The photographs are beautiful, large-scale nude portraits, mostly shot from the waist up. Jay's motivation was to help breast cancer survivors feel comfortable with their bodies—scars and all. With these images of strong and confident women, Jay illustrates that there is life, and beauty, after breast cancer.
4. F Cancer
F Cancer
is an aggressive, social media-driven cancer research and education organization. Founded by Vancouver's Yael Cohen in 2009 after her mother was diagnosed with breast cancer, F Cancer targets Generation Y (those born in the '80s and '90s who tend to live on social media.) Cohen believes that the most important thing when it comes to fighting breast cancer is early detection. F Cancer's annual Mozilla Firefox Campaign is the organization's main fundraiser, but you can donate any time. With it's edgy name and a passionate founder, F Cancer may be one of the most effective breast cancer education groups in Canada for the younger generation.
5. Your Man Reminder app
Rethink Breast Cancer
, a Canadian cancer charity invested in education, awareness and research, has recently created
Your Man Reminder
, an app that promotes breast cancer awareness, and also teaches you about the signs or symptoms of breast cancer. You can record doctor visits, appointment dates, and make notes if you find a lump. An added bonus, this app features videos of hunky, shirtless men who let you know when it's time to check your breasts with some TLC (touch, look, check) every month. You can also go online to make a donation to help breast cancer patients.