Culture & Entertainment
5 Ways to Take the Stress Out of Holiday Travel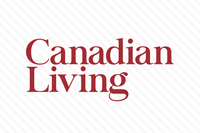 Culture & Entertainment
5 Ways to Take the Stress Out of Holiday Travel
Right about now you're finalizing your upcoming holiday travel plans. Perhaps you're taking the train from Montreal to North Bay, or booking airfare from Edmonton, Alberta to Gander, Newfoundland. Or may you're one of the lucky ones who's heading south for the holidays in favour of tanning over turkey.
Here are 5 easy ways to take the stress out of holiday travel:
[caption id="attachment_385" align="aligncenter" width="340" caption="Travelling during the holidays can be stress-free"]
[/caption]
1. Fly or take the train on Christmas Day.
I've done this twice, once flying from Toronto to Thunder Bay on Christmas morning, and a few years ago I flew from Toronto to Montreal on Christmas afternoon. They were two of the quietest, most relaxing flights I've ever taken. Not only that, but booking flights was easy as every one else in Canada was flying before December 25 so there was a lot more availability, and that's crucial especially if you're travelling with multiple family members.
2. Send your luggage (and any Christmas parcels) ahead.
Consider shipping some of your extra baggage, such as gifts, extra toys for the kids, or that second suitcase, by
FedEx
or
Canada Post.
You'll have less to deal with when navigating airports and train stations. Plus: most airlines charge for extra baggage these days so take that into consideration when your make your holiday travel plans.
3. Book your holiday travel early!
The rule of thumb is: The earlier you confirm your travel plans the less you're going to pay. Look around for flight deals on such web sites as
Momondo
and
Kayak.
4. Pack extra food for your travel days. Many stores and restaurants reduce their hours during the holidays.
Don't assume variety stores and quick food outlets will be open. Bring along some power bars, several pieces of fruit, biscuits for the kids. You don't want to be left with a growling stomach. (And double-check in advance whether you pay for the inflight meals or not.)
5.
Book your car and hotel rentals in advance.
People often book travel (air and train) early but forget those other travel necessities. Sure, you can get that rental vehicle on the spot when you travel mid-April, but holidays are busy for hotels and automobiles. Consider
AutoShare
or
Zip Car
rentals to save some money. Have you ever flown or taken the train on Christmas Day? Would you recommend it to others, or pay extra to get there a few days early?