Culture & Entertainment
Advice for youth from Justin Trudeau and other Canadian leaders at We Day Ottawa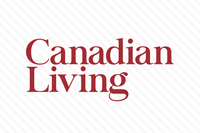 Culture & Entertainment
Advice for youth from Justin Trudeau and other Canadian leaders at We Day Ottawa
Guest post and photos by Rebecca Clouthier
Craig and Marc Kielburger
To kick off the
We Day
Ottawa, Free the Children founders
Marc and Craig Kielburger
welcomed the crowd, saying, "We are a community coming together to create a tidal wave of impact. We are raising our voices, seeking change and creating a better world. When we come together, we are unstoppable." We Day Ottawa is an annual event where 16,000 youth who have earned their way through one local and one global act of service come together to celebrate the changes they are making. It is an energetic, fun-filled and inspiring day for students and teachers.
Justin Trudeau and Sophie Grégoire-Trudeau
One of the biggest cheers of the day came when Prime Minister Justin Trudeau and his wife Sophie Grégoire-Trudeau took the stage. This was Trudeau's first speech since being sworn in as Canada's prime minister, and fitting that it should be to 16,000 youth as Trudeau will retain the title of Minister of Youth. "We Day is not about you becoming leaders tomorrow. This is about you being leaders today!" he told the crowd. "We Day is about showing you that WE is powerful, that ME as part of WE is powerful, and that together we can and will change the world." As a We Day ambassador, I had the chance to go behind the scenes to meet Craig Kielburger, Heather Payne and Rick Hansen. When I asked Heather Payne, an entrepreneur and founder of HackerYou and Ladies Learning Code, about her advice for young people, she said she encourages students to take any opportunities they can to
travel
and see the world. Payne lived in Hong Kong and China after university. "Going away gave me some time and space to see what I really wanted to do with my life," she said. In a Q&A, Rick Hansen talked about how to stay positive amidst all the issues going on in the world today: "Looking back over 30 years, I see progress, and it makes me realize that the world is making progress in spite of the issues that are in front of us."
Rebecca Clouthier and Craig Kielburger
Perhaps the most exciting part of the day came when I got to interview one of my personal inspirations: Free the Children founder Craig Kielburger. When asked what advice he had for students who may be struggling to take chances, Kielburger said, "Don't be afraid to fail. Failure is a great life learning experience. I would personally rather reach a little too far and stumble, and learn from that, than never have stumbled at all." In fact, when I asked what advice he would give to his 12-year-old self starting Free the Children, he said: "Set even bigger goals." He talked about his early goal of building one school, then building two and so on. Looking back, he says there would have been nothing wrong with aiming to build 1,000. His best advice for students? "Be idealistic. Bigger than that, be shamelessly idealistic."
Rebecca Clouthier is a teacher at Bishop Smith Catholic High School in Pembroke, Ont. As a former student of the school where she is currently teaching, she was actively involved in social justice initiatives with Free the Children. This year she was on double duty at We Day Ottawa as a We Day Ambassador for Canadian Living and as a teacher, bringing a group of 97 change makers from Bishop Smith along with her fellow Social Justice Team advisors.
Missed the last We Day? See
our recap of We Day Alberta
.