Culture & Entertainment
Be Kind to Animals Week: Part 1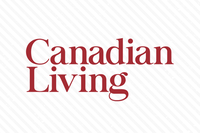 Culture & Entertainment
Be Kind to Animals Week: Part 1
May 4 to 10 is Be Kind to Animals Week. Look to our five-part daily instalments for helpful ways to join the compassion movement and improve welfare for our furry and feathered friends.
Day 1: Lobby for animal rights
To make this world a better place for animals everywhere, there are a number of causes that you can champion with just the click of a mouse. This Be Kind to Animals Week, sign a petition or pen a letter to your government representative on behalf of your cause of choice. It could be the seal slaughter, research-related cruelty or the state of farm conditions that gets your blood boiling. Here are just a few petitions that take only a minute to sign:
Ban veal crates.
Petition the Retail Council of Canada
to ban veal crates as seen at the Delimax factory farm.
End the seal slaughter.
The federal government is trying to overturn a European ban on imported seal products, but we can
ask them to consider a different route
.
Be a cruelty-free consumer.
Ask your favourite beauty brand to stop testing on bunnies
and to implement a cruelty-free policy along with modern testing methods.
(Photo courtesy Stockvault/Katriona Galahad)