Culture & Entertainment
Beyoncé the feminist?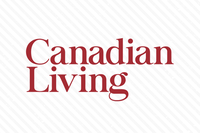 Culture & Entertainment
Beyoncé the feminist?
I've never cared for Beyoncé. She has a pretty face, strong vocals, star power. But whenever I've considered her remarkable talent, it's never been genuine in my eyes. All I see when I look at her is a marketable product, one lacking personality, warmth and depth. I've liked a few songs recorded by Beyoncé and Destiny's Child. It wasn't until the arrival of her daughter, Blue Ivy, that her overbearing media presence really started to grate on my nerves. Up until then, a common complaint for those who aren't diehard fans has always been oversaturation. She refused to step out of the spotlight, even for a beat. But then came the baby and, just over a year later, the release of her most recent album, the self-titled
Beyoncé
. I was thoroughly unimpressed when Twitter proclaimed the quiet midnight release of the album established
#NewRules
for the music industry. Apple designated
Beyoncé
the fastest-selling album in iTunes history and in the globe. If fans think it's admirable that Beyoncé no longer requires any marketing to attract album sales, then they should realize the catchphrase and concept of
#NewRules
is guerrilla marketing in itself. But that's not my issue. She's been regarded with that high level of credence since the release of her first solo album. She sings about female independence, yet she has only worked against the feminist cause during her time at the top of the charts. She instructs "bitches" to "bow down," and sexualizes herself for the masses. Now that Beyoncé's a mother, however, she's taken it upon herself to undo some of that damage, or at least try to. In the album track "Flawless," Nigerian author Chimamanda Ngozi Adichie speaks about the negative messages we send to young girls: "We teach girls to shrink themselves, to make themselves smaller. We say to girls: You can have ambition, but not too much." Beyoncé (or a ghostwriter on her team) also penned an essay entitled "Gender Equality Is a Myth," published in
The Shriver Report: A Woman's Nation Pushes Back From the Brink
. Women earn less money and are presented with fewer opportunities than their male counterparts, she wrote. Nothing new here. The feminist diatribe was lackluster. She simply stated the obvious, assuming her star power made regurgitated facts any more appealing to the masses. Considering Blue Ivy won't likely earn the average salary of a middle class woman, I'm not convinced of her concern. Chances are her daughter will be more susceptible to the pressures of show business, the expectation that women sexualize themselves for publicity, the very one Beyoncé herself has helped perpetuate for more than a decade. I'll admit, her feminist epiphany probably wouldn't annoy me to the full extent that it does if it hadn't coincided with her jaunt into veganism, animal rights being another social issue that's near and dear to my heart. When hubby Jay Z decided he was embarking on a 22-day vegan challenge, cutting out all animal products for a minimum of 22 days, his dutiful wife, Bey, was right behind him. She posted images of her homemade vegan cupcakes on Instagram. The couple ended their "spiritual and physical cleanse" with a seafood feast, just in time for New Year's, making it difficult for me to consider the venture as anything more than another extreme weight-loss diet, the modern Master Cleanse. She's not a vegan or a feminist. She gyrates in leather teddies on stage as seen at the Super Bowl XLVII halftime show. That's the legacy she leaves behind for Blue Ivy—and the women of America. In the March issue of
Canadian Living
, on newsstands February 10,
our writers and editors examine gender equality in Canada and celebrate some of our country's most notable feminists, those who have progressed women's rights over the years. These are the females I idolize.
(Photo courtesy CNW Group/Pepsico Canada)