Culture & Entertainment
Canada pulls off unprecedented Cannes hat-trick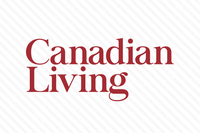 Culture & Entertainment
Canada pulls off unprecedented Cannes hat-trick
The organizers of the 2014 Cannes Film Festival unveiled the
20 official competition titles
this morning, and for the first time ever three of them are Canadian. The only country with more titles in competition is France itself, with four. The U.S., which usually features quite prominently, managed only two slots. The Canadian selections are David Cronenberg's Hollywood satire
Maps to the Stars
, Atom Egoyan's snowbound thriller
The Captive
, and prolific Quebecois youngster Xavier Dolan's fifth film,
Mommy
. They'll be going up against some very stiff competition, including American director Bennett Miller's highly anticipated
Foxcatcher
, which stars Steve Carell, Mark Ruffalo and Channing Tatum; Tommy Lee Jones' western
The Homesman
, starring Jones, Hilary Swank and Meryl Streep; and U.K. director Mike Leigh's big biopic
Turner
, about British landscape painter J.M.W. Turner. Cronenberg's
Map to the Stars
has been a long time coming. The Toronto-based auteur originally intended to direct Bruce Wagner's original screenplay way back in 2007 with stars Viggo Mortensen and Rachel Weisz, but the financing fell through. Believing that the movie would never come to fruition, Wagner reworked the material and published it as a novel,
Dead Stars
, in 2012. In the meantime, Cronenberg found new financing and began filming last year in both Hollywood and Toronto, with stars Robert Pattinson, John Cusack and Julianne Moore. The movie is about a dysfunctional Beverley Hills family that is dangerously preoccupied with fame and wealth. Not too much is known about Dolan's latest, which follows his soon-to-be-released psychological thriller,
Tom at the Farm
. What we do know is that it stars one of his muses, Anne Dorval, as the mother of a troubled child with ADHD. According to Canadian distributor eOne (which is representing all three films),
Mommy
is set in a "fictional Canada, where a new law allows distressed parents to abandon troubled children to the hospital system." As for Egoyan's
The Captive
, it stars Ryan Reynolds as a father who leaves his daughter alone in the back of a car for a moment, then returns to find her missing. I'd love to be optimistic about this one, but there are a lot of reasons to be skeptical. First of all, it appears to be treading some awfully familiar ground: Egoyan's biggest critical hit,
The Sweet Hereafter
, was also about adults grappling with the loss of children, as was his last film, the floperoo
Devil's Knot
. Furthermore,
The Captive
looks and sounds almost like a remake of fellow Canuck director Denis Villeneuve's recent
Prisoners
. (Even the titles are similar!) And finally, Egoyan has made bomb after bomb since
The Sweet Hereafter
, including his last film to screen in competition on the Croisette,
Where the Truth Lies
. Still, hope springs eternal! The Cannes Film Festival takes place from May 14 to 25.
(Image courtesy of eOne.)