Culture & Entertainment
Celebrate Take Your Dog to Work Day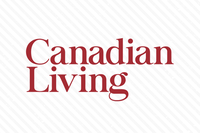 Culture & Entertainment
Celebrate Take Your Dog to Work Day
GUEST POST:
Nicole Pulsinelli is a journalism graduate from Centennial College and one of Canadian Living's newest web interns. Her interests include skincare, single estate teas and baking too many cookies. She also considers herself somewhat of an online shopping pro. When she's not baking up a storm or virtual window shopping she's probably downtown eating at a new restaurant, because cookies don't make great dinners.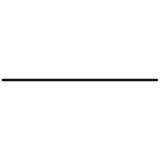 Tomorrow won't simply be any other TGIF. It's TGITYGTWD: Thank goodness it's
Take Your Dog to Work Day
. Brought to you by
Pet Sitters International
, the canine holiday is celebrating 15 years of incorporating your pup into the workforce – sort of. Seeing as about 60 percent of Canadians have pets, it only makes sense that there would be a day we can share the office with our beloved pups. [caption id="attachment_15887" align="aligncenter" width="300"]
Photography by ©iStockphoto.com/damedeeso[/caption] Randy Valpy is "Top Dog" (everyone's dream job title) at
Pets Plus Us
and shares his office with multiple dogs every day. He believes dogs enhance productivity, improve everyone's overall mood, increase efficiency because everybody is happier and help keep stress levels down. "If I've had a particularly grueling meeting or phone conversation, I go see a couple of the dogs for a quick pet and it just takes all that stress away," Valpy says. He has a few tips – or rather "Petiquette" – for first-timers:
1. Get your shots.
Ensure your dog is up to date on his vaccinations, including the highly contagious (in both other dog and humans), Kennel Cough. Valpy recommends bringing a copy of your dog's medical records in case of an incident.
2. Bring only pet-friendly and people-friendly dogs.
Not all dogs play well with others, whether it's with other dogs or other non-master folk. If this sounds like your dog, the workplace may not be his scene. If your dog passes the plays-well-with-others test, ensure he is able to greet others at the office while staying in his comfort zone.
3. Learn the loose leash technique.
Don't keep your dog's
leash too tight
. Allow him to socialize comfortably with other dogs and people. According to Valpy's instructions keeping a short leash is a signs of nerves that your dog will see and feel.
4. Bring your own food, treats and toys.
Your dog may be excited about your daylong companionship and want more attention. You probably have some work you need to get done. Bringing some of your
dog's belongings
from home may keep him occupied so you can get on with your day.
5. Respect your dog's 'roof-tine.'
When you go to work you probably have a basic daily routine of tasks or rituals. So does your dog and they're not too far off from your own; hunt, eat, sleep and use the washroom. Keep in mind that your dog will require to do these things throughout the day. Valpy suggests feeding you pooch and taking him for a walk to get some things out of his system, literally.
6. You may have to fire your dog.
It may be drastic, but if you brought your dog to work and you begin to regret it, it's not unfair to
remove him
from the equation. Valpy says puppies and younger dogs are often the too
excitable
for the workspace. Does your workplace have Take Your Dog to Work Day? Do you think more workplaces should be pet friendly?
Chances are you have the most precious pet there is. Prove it to the nation by entering them Canada's Cutest Pets Contest. This is where your Instagramming and Tweeting expertise will really pay off! Happy snapping!
Don't miss out on any of our posts – sign up for our newsletters and follow us on Twitter and Facebook.