Culture & Entertainment
The coolest Christmas lights ever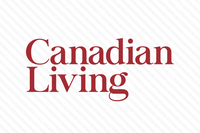 Culture & Entertainment
The coolest Christmas lights ever
A few Toronto-area families are taking the prize for the coolest houses on the block. Not only are these houses all decked out for Christmas, they're also raising thousands of dollars for The Hospital for Sick Children (SickKids)—making them all the more incredible. Here are their stories.
Amatore and Pasqua De Sario
are on their 15th year of going all out for Christmas in the name of charity. They started decorating their house (pictured above) to raise money for SickKids after their daughter was treated at the hospital for juvenile diabetes. The tradition has now led to $115,000 in donations.
The
Debaissi family
in Stouffville, Ont., went beyond their house (pictured above) when they introduced parade floats, a Santa and live music to raise money. Their very merry celebration is a thank you to the hospital for helping their son, Adrian, when he was diagnosed with leukemia.
Finally, the
Drew family
in Ajax, Ont., spent 100 hours setting up their display (pictured above), which isn't only bright but also musical. Check out the video below for a taste of their cheery decor—complete with lights that change to the tune of some festive beats. (It starts to ramp up around 1:00.) The family has two children who are healthy thanks to the help of the hospital—their son was treated for cancer at age three and their daughter was treated for scoliosis—and now they're passing on the goodwill by aiming to raise $12,000 for SickKids. [HTML1] Have you ever seen Christmas lights this cool?