Culture & Entertainment
Four totally awesome photos of Muskoka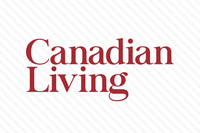 Culture & Entertainment
Four totally awesome photos of Muskoka
The staggering beauty of Canadian winter, Muskoka, 2014
Sometimes the most incredible vistas in the world are right beneath your nose or, in my case, just down the highway. The
Muskoka Region
(a.k.a. The Muskokas) is more or less in the same neck of the woods where I grew up in rural Ontario, a few hours north of Toronto. When I was a child, and was forever dreaming of faraway places, the popular cottage country area held little wonder for me. I was much happier when Dad drove us to the city of Barrie, which was much closer to home and had a proper mall. I remember once hopping into the car to accompany my Dad on an errand only to learn, to my adolescent disappointment, that we were going up to Huntsville, in the heart of Muskoka, to pick up some plumbing bits for the bathroom he was repairing. Like many small-town boys in a rural setting, the natural beauty right in front of me (in this case, endless forests and pristine lakes) had little allure. Travel does funny things to you. It changes not just the way you see the world – but I've learned it can also change the way you view the world already familiar to you. It can be a butterfly-in-the-stomach moment to suddenly view your own universe through the lens of someone else. That's what happened when I stumbled onto the photographs of Muskoka Region by
Nate Smith
. As a writer, I tend to focus on words. As a seasoned traveller, I often try to capture the sense of a place, the impact it's had on me, through my choice of adjectives, adverbs, metaphor and the like. Every now and then I stumble onto photos which require few words, if any, and in this case, they relate to a place I "thought" I knew. Photographer
Nate Smith
moved to Bracebridge, Ontario, a smallish city in Muskoka, with his family when he was 10 years old. After school, and seeing some of the world, he settled in nearby Huntsville, Muskoka (which my Dad liked because of its plumbing supply store). The photographs posted below reflect the innate beauty of the Muskokas, one I couldn't appreciate as an adolescent. It's quite possible my father and I drove by these very same lakes. With high school friends living in that area, it's quite likely I've canoed these very waters, and perhaps, once upon a time, visited in winter. Says Nate:
The best part of Muskoka is the change in aesthetics the snow brings to everything - which lends itself to the sheer variety of outdoor adventures in close range. If you haven't been up here in the winter for a few years, this is the year to do it. We haven't had snow like this in years, and if you do anything, go for a hike or snowshoe. It's either free or inexpensive and there are so many trails that are just stunning in the winter. The majority of pics I take are on or along trails."
All of the above photos belong to Nate Smith.
If you'd like to see more of Nate Smith's photographs, check out his Twitter feed
@natemuskoka
. What part of Canada have you rediscovered lately?