Culture & Entertainment
Friday Travel Photo: Camel Trekking in the Desert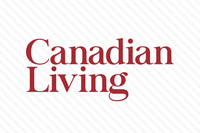 Culture & Entertainment
Friday Travel Photo: Camel Trekking in the Desert
Footprints in the sand - but whose?
This week's Friday Travel Photo was taken by
travel guru Johnny Jet
, who travels 150,000 miles and visits more than 20 countries each year. He's the founder and editor-in-chief of
www.johnnyjet.com
. Johnny Jet took this photo while camel-trekking in
Empty Quarter Desert
in the United Arab Emirates. [ [caption id="attachment_3813" align="aligncenter" width="300" caption="Trekking across the Empty Quarter Desert by camel (Photo: courtesy of Johnny Jet)"]
[/caption] By the way, have you entered our current
"Friday Travel Contest: Where was this photo taken in Canada"?
You could
win a Canadian Living cookbook!