Culture & Entertainment
Hell or High Water: The Stampede Goes On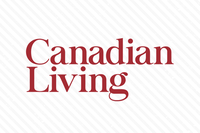 Culture & Entertainment
Hell or High Water: The Stampede Goes On
5 Reasons to Love the Calgary Stampede (Flood or No Flood)
Calgarians are a sturdy bunch. Albertans in general are hardy souls. I can attest to that. Four of my brothers have lived in Wild Rose Country at various points in their lives and two of my siblings decided to stay in Alberta where they're happily raising their families – and weathering storms. So, it comes as no surprise that raging floods can't stop the folks in Calgary from going ahead with the much-celebrated
Calgary Stampede.
[caption id="attachment_15940" align="aligncenter" width="330"]
Calgary Stampede Parade (Photo courtesy of Tye Carson)[/caption]
***
Cowboys, cowgirls, cow-roping, bull-riding, sheep-shearing, chuck-wagon races, bucking broncos – this is the stuff of the true West, and Stampede organizers are determined the show will go on despite the flooding in Calgary. The latest example of the perseverance of Calgarians comes in the form of a T-Shirt with the imprint:
Stampede 101 - Hell or High Water
. And, yes,
you can buy the T-shirt here.
Proceeds go the Canadian Red Cross Alberta Floods Fund, which is helping out victims of the flood.
***
We asked Canadian Living readers what they loved best about the Calgary Stampede. Here's what they told us.
The Top 5 Reasons Canadians Love the Calgary Stampede
1. The Grub
Deep-fried Doritios, double bacon corndogs and deep-fried bubble gum. This year the Stampede boasts a list of
31 new wacky but drool-worthy edible treats
2. Live Music.
This year's roster of concert performers reads like a Grammy Nominees List:
Tim McGraw
, Kiss,
Dixie Chicks, Serena Ryder.
3. The annual North American Sheep Shearing Challenge
Where else can you watch the best barbers in the world compete to shear as many sheep as they can in just six minutes. [caption id="attachment_15944" align="aligncenter" width="315"]
Rodeo competitions for men and women (Courtesy: Shane Kuhn)[/caption]
***
4. Stampede Queen and Princesses
While beauty contests are a thing of the past, the Calgary Stampede takes a different approach when they honour the young women who do their best to promote and preserve Western heritage. There are no bikini contests or silly karaoke competitions. These young women are judged on horse-riding ability, professionalism, personality and public speaking.
5. Stampede Parade: This year's honoured marshall - Space Cowboy Chris Hadfield
. Every year the Stampede kicks off with a parade lead by a special marshal. This year
Canadian astronaut Chris Hadfield
will trade his space suit for a cowboy hat. Our homegrown hero accepted his invitation while working as commander on the International Space Station. What are your best Calgary Stampede moments?