Culture & Entertainment
How to prepare your child for university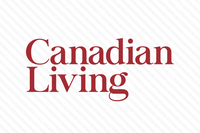 Culture & Entertainment
How to prepare your child for university
Guest Post by Leah Morrison
My brother and I both started post-secondary school in 2005 (Algonquin College in Ottawa for him, Wilfrid Laurier University in Waterloo for me), and instead of my mother dwelling on the fact that we were leaving (she was actually pretty excited about it), she made sure we were ready to live on our own. That summer she started what I called her Post-Secondary Preparation Plan to get us organized. Below are some helpful tips on how you can help your child prepare for campus living.
Create a budget together
Before you begin any kind of planning, make sure you and your child discuss who will be covering which school costs. If needed, encourage him to apply for a student loan as soon as possible. This way you will receive information early on about the amount he'll be granted and the payment details. After you've determined how things will be paid for, help him plan a budget. Sit down and walk through each expense he'll face. Make sure to plan for an emergency fund, textbooks, school supplies, possible health-care costs and tuition—which, for most first-year students, includes residence fees and a meal plan. Jim and Betty McLean of Newmarket, ON, helped their daughter Stefanie create a spending-money budget before she attended university in September 2005. Together, they estimated a reasonable amount she would need per term. "I put that amount into her bank account at the beginning of each semester," says Betty. "We told her that once it was gone, that's it, it's done. She had no more coming that term."
Do a campus tour
Arrange to attend a campus tour with your child at the schools she applies to. It's a great opportunity for her to envision herself living there. When she accepts an offer, visit that campus again to ask more thorough questions about what it's like to stay there. "The Carleton University tour made Stefanie's decision evident that she wanted to go there," Betty remembers. "She knew immediately. She felt happy on the campus and could see herself living there." Campus tours are often offered every weekday in the summer and are usually led by current students who can share firsthand information and experience.
Stock up on the essentials
Once my brother and I had our acceptance letters in hand, my mom started stockpiling the necessities. She bought us each a laundry basket and filled them with everything we would need, from dryer sheets to shower shoes. "If you buy toiletries on campus, you get small portions for a large price," says Betty. While doing her regular grocery shopping, she purchased things her daughter would need. "I would buy an additional bottle of shampoo or bar of soap," she explains. "I'd spend an extra $10 per trip right up until she left home. That way you're not exceeding your budget, as opposed to buying everything all at once." By spreading her shopping out over several months, Betty bought her daughter enough supplies to last her entire first year away without breaking the bank. To get an idea of the everyday items your child will need, go into every room of the house and imagine what she uses in it on a daily basis. Try to think of practical things, like a shower caddy, hangers and a mini first-aid kit. Continue to add to your collection throughout the summer, and take advantage of sales when you see them.
Talk about their new reality
It's very important to talk with your child about the changes he's going to face in September. The luxuries of living at home won't be available; he'll be on his own and must accept that reality with responsibility. "We told Stefanie that we are behind her 100 percent, but she is the one who needs to stay focused," Betty says. "There's no one around to remind her to eat properly or do laundry. If you're not going to eat well or get proper rest, then you won't be able to handle the stress that comes with school." Make sure your child understands that he is becoming accountable for his own life: Parents will not magically appear on campus to make him dinner or nurture him through a cold. "You've got to sit down and talk to them about the ways of their new life," says Betty. "That includes everything from laundry and healthy eating to safe sex." Be honest and reassuring, and—most important—make sure he knows you have trust and faith in him to lead his own life. For more read the
Canadian Living
story
How to survive university
or find tips for new university students with
7 things to teach your teens when they move out for university.
Photo courtesy of Abd Allah Forteih