Culture & Entertainment
It's 2016. Why are we still waiting for equal pay?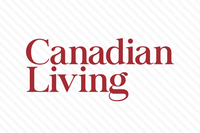 Culture & Entertainment
It's 2016. Why are we still waiting for equal pay?
Guest post by
Dalal Al-Waheidi
, executive director of We Day Global. This is Dalal's fifth post in a
series about activism
for canadianliving.com.
Photography: Getty Images
Zeina, my almost one-year-old daughter, will not see pay equity among the world's women in her lifetime. It's a reality that frankly outrages me, and one that I believe we all need to talk about and do everything we can to change. Earlier this year, a dazzling array of socially conscious celebrities, world leaders and compassionate business gurus descended on the Swiss city of Davos for the annual
World Economic Forum
(WEF). There, among the world's wealthiest (and mostly male) audience, a new report from the WEF revealed it will be another 118 years until the global gap between men's and women's incomes will close. That's simply how long it will take most countries to address this issue. The WEF's Global Gender Gap report says today, on average, women are only earning what men did a decade ago. When I first read the report I thought, surely this gulf must be so vast because many less-progressive countries do not pay women fairly. That can't be the case in Canada. You may have the same reaction. Sadly, this isn't true. It may be 2016, but Canadian women take home about 73 cents for every dollar men earn. That's when differences in occupations and hours are taken into account. Do we bring 26 percent less in terms of skills, talents, education and sheer elbow grease to Canadian workplaces? Of course not. Catalyst Canada, a group that researches and advocates for women in business, looked closely at the issue of workplace opportunities a few years ago. It says even female MBA grads in Canada "fare worse than men from the start," in terms of pay and starting positions. During their careers, women are offered fewer
career-accelerating work experiences
and fewer international postings, says Catalyst. In a developed country like Canada, this is flat-out shocking. In developing countries, and among women who live on the margins around the world, less pay means women stay poorly
educated
and in a downward cycle of poor health and poverty. On the flip side, there's a ripple effect through generations when women gain financial opportunities. I have seen first-hand in developing countries that when women earn more, they invest it in their children and the community. More than one individual rises up. I work in an organization where female employees are valued equally to their male counterparts. I want other women to have this, too, and not wait until 2133 to get it. March 8 is
International Women's Day
. We can individually start to accelerate the progress on pay equity by talking about it Canada recently elected a new government; ask your MP what his or her party is doing on the issue of pay equity. Question issues that put women at a disadvantage, such as the fact that most women can't contribute to the Canada Pension Plan, or a work pension plan, while on maternity leave because their government benefits are insufficient, putting us further behind men in our elder years. Ask your company where it stands on pay equity. Many medium- and large-scale employers have tools workers can use to ask questions confidentially; though this is an issue we need not feel uncomfortable inquiring about. And when it comes to negotiating wage increases and salaries, remind yourself of your worth and make a case for fair pay. After all, we are our own best advocates. Women make up more than 50 percent of the world's population. It's time to get 100 percent of the pay we deserve. Discover
five women to celebrate on International Women's Day
.