Culture & Entertainment
Junos 2014: Why we're proud of Canadian music right now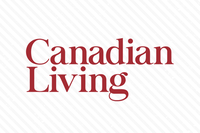 Culture & Entertainment
Junos 2014: Why we're proud of Canadian music right now
The
Juno Awards
air this Sunday, March 30, at 8 p.m., and in honour of the annual music celebration, we decided to put into words some of the reasons why we're so proud of the Canadian music scene.
Our musicians are making it big all over the world.
Canadians aren't the only ones listening to Canadian music—not by a long shot. Michael Bublé has had an album go platinum in Europe, Tegan and Sara have been invited to perform at international festivals like Lollapalooza and Coachella, and Robin Thicke's single made it to number one in 14 countries! We've got huge musical talent, and the rest of the world is taking notice.
Although other countries might love our musicians, they still come home.
All kinds of big Canadian musicians (think Serena Ryder and Sarah McLachlan) will be at Sunday night's show, because they love performing in Canada. And even though Arcade Fire is on tour right now and can't be there live (they'll be performing in Chile the day of the main awards), they didn't want to miss the event so much that they contributed a taped performance.
Our artists bring music to people all over Canada.
Though the Junos used to be based mainly in Toronto, they've more recently been held in St. John's, Regina and this year, Winnipeg. And each year the awards bring something a little special. In Winnipeg, they've rolled out decorated pianos, designed by local artists and at-risk youth, to literally bring music to the streets in honour of the Juno Awards. Award nominees are encouraged to sign a piano upon their arrival in the city.
Our musicians are always happy to support a cause.
In addition to the numerous charities that our artists support, the Junos themselves have taken on a cause in the past couple of years: sustainability. Last year the sales of Juno T-shirts helped save of 1,200 trees. Meanwhile, the event made sure to comply with strict sustainability standards and offset hundreds of tonnes of carbon dioxide.