Culture & Entertainment
Kate Middleton poops and scoops after her dog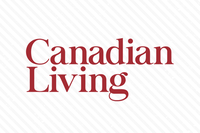 Culture & Entertainment
Kate Middleton poops and scoops after her dog
Kate Middleton really is a regular girl at heart. She may wear a lot of stunning gowns and even more
stunning jewels
, like the one she's wearing in the picture above that was lent to her by the Queen. But despite being a Princess, Kate goes out for a walk with Prince George and her dog Lupo and picks up
after Lupo when he poops
. She's a regular
dog owner
, like us! She could have had one of her protection officers pick up after Lupo, but she did it herself. In fact, her neighbour at Kensington Palace,
Princess Michael of Kent
, said Kate regularly picks up after her dog. Gosh, Kate is so normal, picking up after her dog while in her Lycra running pants and baseball hat. I wonder what kind of poop bags she uses? My dog Maggie enjoys purple poop bags that are scented, but they've been discontinued so I'm searching for a new brand. I also wonder if she carries hand sanitizer with her to get rid of the post-scoop germs? I have so many questions for you Kate, we should chat. I think
Maggie and Lupo
would be great friends too!
What brand of poop bags do you use?
Photo courtesy of Keystone Press