Culture & Entertainment
Move over cats, dogs are getting their own café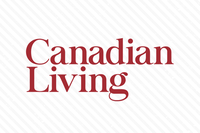 Culture & Entertainment
Move over cats, dogs are getting their own café
Move over cats, dogs are getting their own cafe. Cat cafés have been popping up across North America, including cities like
Sudbury,
Vancouver
and
Montreal
. The pet-friendly restaurants are often full of fluffy, friendly felines ready for adoption. Gabrielle Aubin thought it was about time dog lovers had a place of their own. The Montreal chef opened a dog restaurant, aptly named
Le Doggy Café
, to a flurry of customers of all shapes and sizes. The resto-café serves a vegetarian menu, for humans; and biscuits, for dogs.
Gabrielle Aubin's dog Étrange/Courtesy of Le Doggy Café
But the restaurant wasn't inspired by the feline cafés. Aubin has been wanting to open this place since she was a teen. After getting her first dog, she realized she couldn't take it to shops, work or on public transit. After seeing dogs allowed on patios in France, Germany and some ocean-side U.S. towns, she was determined to bring the idea to Canada. Aubin wanted to create a space where dog lovers could bring their best friends to enjoy a coffee, relax and interact with other dogs. "I want to give people an option to socialize their dogs. Have them socialize and be happy." It is especially important on winter days, when it is too cold to be outside. This gives pet owners a chance to spend time with their animals in a calm, warm environment.
How do you keep a café full of dogs under control?
Pet owners are asked to let their animals pee outside before entering and to keep them on a leash at first. Staff are trained to watch for signs of aggression and problems before they start. They also plan to offer dog training classes three days a week and add more bones and toys for the four legged patrons. So far the place has been busy but the atmosphere is what makes it unique. "Everything is calm, the music is calm, the dogs are lying down and some people are studying right now," she said. "Yesterday there was a Great Dane and a puppy laying side-by-side." It also helps that they are conveniently located around the corner from a dog park. Importantly, it means Aubin can bring her own dog, Étrange, a two year old Peruvian hairless dog, to work with her every day. "If everything goes well it will be a place where everyone stops on their walks," she said. What do you think -
would you take your pet to a café?