Culture & Entertainment
On the Wild Side of Travel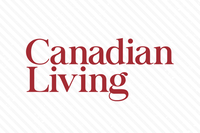 Culture & Entertainment
On the Wild Side of Travel
Wild and woolly in bear country
It's one thing to admire an exotic animal in a zoo or some kind of well-maintained (and safe) nature preserve. It's quite another to get up close to a creature in its native environment -- in her setting, not your own. I recently spent four incredible days in Northern Manitoba at the
Nanuk Polar Bear Lodge
on the remote shores of Hudson Bay, about 30 miles from the deserted settlement of
York Factory
. It's a fairly new lodge operated by
Churchill Wild
, who are experts in Northern wildlife adventures, many of which take you through Churchill, Manitoba, which is about 250 kilometres away.
The flights here were adventures of their own: Winnipeg to Thompson, Thompson to Gillam (gravel runway) and then from Gillam, we got on a six-seater aircraft that plunked itself down in the middle of nowhere, except that "the middle of nowhere" turned into one of those places that lends itself to once-in-a-lifetime adventures.
This was not a polar-bear-on-ice-floes trip. We were in the midst of Arctic summer. And we were not encased in a tundra buggy behind glass. While we started each outing by piling onto ATVs and sometimes a modified "buggy" we were frequently on foot, tramping in rubber boots over tundra and swamp-like terrain, and mucky shores.
I've had the good fortune to experience wilderness safaris in other parts of the world -- seeing rhinos, elephants and lions in Africa was a nature documentary brought to life. And observing whales in the waters of Ecuador. But on those occasions, not once did I step out of the vehicle (or boat) -- and for very good reason: I would have been someone's supper (or appetizer) in the snap of a crocodile's jaws. The
"Mothers & Cubs"
adventure enabled us (always escorted with a trained guide and a wildlife expert) to set out on foot, scanning the horizon for that magical speck of white in the distance, hoping it (or they) would get up close, which happened several times. .
I will be writing more about this experience in the future, but for the moment I'm eager to share with you a few images -- and a couple reflections about visiting polar bears.
They're majestic creatures.
Watching a polar bear amble across the tundra, its black nose pointed up into the wind, sometimes accompanied by a baby cub, stops you in your tracks. No National Geographic wildlife feature can truly capture the power, grace and imposing stature of a polar bear than observing one in the wild in person.
They're curious
. The lodge, a cluster of cabins and a few other buildings, is surrounded by a huge buffalo fence through which visitors can peer through and try to spot wildlife. But, as I learned, the tables are turned when you¹re in the wilderness. Often a curious bear will slowly approach the fence and peer in, seemingly to figure out who or what we were. It was clear to me in those moments that we were the zoo creatures on the inside. We were truly in their territory. It was one of those humbling but educational moments. The lesson hit home? You are in nature. You must respect Nature.
Travel changes people.
Certainly, we come home from our trips with photographs, beautiful memories and assorted souvenirs, but sometimes we come back a little altered. Perhaps our notions about a place or a people have evolved. My four days observing and following (and being followed by) polar bears has left me with a much more profound respect for wild animals and for the wilderness itself, a respect that is more rooted in reality than in a storybook. Check out
Churchill Wild
's other
wildlife programs
. One of them could be the change you've been looking for.