Culture & Entertainment
PepsiCo CEO Indra K. Nooyi on work-life balance: Having it all is a lie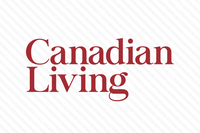 Culture & Entertainment
PepsiCo CEO Indra K. Nooyi on work-life balance: Having it all is a lie
Why PepsiCo CEO Indra K. Nooyi Can't Have It All
is burning up the Internet over at
The Atlantic
for many of the usual mommy war reasons, but it's also so honest I want to both bring it to your attention and applaud. And then perhaps have a good sniffle in the car on the way home. Here's the money quote:
"I don't think women can have it all. I just don't think so. We pretend we have it all. We pretend we can have it all. My husband and I have been married for 34 years. And we have two daughters. And every day you have to make a decision about whether you are going to be a wife or a mother, in fact many times during the day you have to make those decisions. And you have to co-opt a lot of people to help you. We co-opted our families to help us. We plan our lives meticulously so we can be decent parents. But if you ask our daughters, I'm not sure they will say that I've been a good mom. I'm not sure."
It's also worth the read for the section where she talks about having the receptionist go through a list of questions with her daughter about video game time, and for her honesty about her husband sometimes coming last. While I can't relate entirely to the life of a CEO, this piece still really touched me. Here's a clearly powerful, strong woman who runs a major corporation. And she also experiences a lot of guilt. As she says, the only way to actually do it is to enlist the whole village for help. But is it enough? Who knows? Most of us won't have to balance running a vast corporation against our home lives, but these are still the choices many moms who work outside the home make...the lucky ones, for sure, because many moms also work because they have to just to put food on the table. And their receptionists are not able to take the calls from home for them. But being lucky enough to have choices doesn't shield us from having to deal with all the emotions about those choices. I'm glad to see a CEO willing to share that the day-to-day decisions on how to balance parenting and a career can be painful, or crazy-making, or de-prioritize people like our spouses, who should be central to our lives. Every time my family's had a week where junk food came into it, I've thought "wow, our lives are too crazy
and it is all my fault.
" I think this last piece is what is more unique to women's experiences. I am glad to see a woman in a powerful position talking about her own. I would love to hear how you balance things out not just practically, but emotionally.
(Photo: Indra Nooyi, PepsiCo CEO, Speaking at the World Economic Forum 2010 Annual Meeting, courtesy of World Economic Forum on Flickr.)