Culture & Entertainment
Scenes from a funeral: Nelson Mandela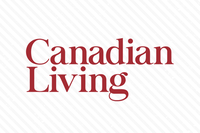 Culture & Entertainment
Scenes from a funeral: Nelson Mandela
Free the Children Founder Craig Kielburger delivers a heartfelt message from South Africa
Craig Kielburger
needs no introduction to the Canadian Living audience. Neither, for that matter, does the amazing hero the world so recently lost,
Nelson Mandela.
Craig, who, with his brother Marc, now writes a regular column in Canadian Living,
travelled to South Africa to attend the memorial services of his personal hero. Part of Craig's intention, in addition to honouring the memory of his much-loved friend, was to provide a unique youth perspective and amplify the voice of young people in this historic time of change for the African continent – and our world. Here are some images taken by Free the Children photographer Michael Rajzman. But, first,
we invite you to listen to this personal video message from Craig Kielburger
in which he speaks directly to the followers of Canadian Living, and to the admirers of Nelson Mandela. Their shared message is touching – and timely.
Free The Children co-founder Craig Kielburger talks to youth in Gauteng Province, South Africa
Craig Kielburger, co-founder of Free The Children, signs the book of condolences in Nelson Mandela Square
Free The Children co-founder Craig Kielburger chats with councillor Vella Gwadiso from Mvezo, during the funeral proceedings for Nelson Mandela
Craig Kielburger holds up the front page of the Pretoria News commemorating the death of Nelson Mandela while standing at the corner of Madiba Street and Steve Biko Road.
Thank you Craig. Thank you Madiba.