Culture & Entertainment
Shangri-La Vancouver voted best Canadian city hotel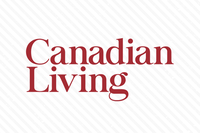 Culture & Entertainment
Shangri-La Vancouver voted best Canadian city hotel
Another great reason to visit Vancouver
Hotel reviews can be very subjective. Much like loving or hating a book or restaurant, there are so many factors influencing your response – many of them fickle. When it comes to hotels it's never just about the amenities or the price point. (Consider how often the regular guests came back for more in the movie
Grand Budapest Hotel
– despite the shenanigans and quirky staff.) For starters, each guest has his or her own personal tastes. Additionally, a hotel experience can depend on what else you're doing on that trip, the people you're travelling with at the time, whether you've had a relaxing flight or sat next to a crying baby on the red-eye from Toronto to Vancouver. I remember falling in love with a budget lodging run by Catholic nuns in Florence which my travelling companions absolutely hated and wanted to flee the next morning. It could have been the curfew. Or perhaps the narrow beds in prison-like rooms. But for my part, I managed to overlook all of that because of the great breakfast and the Gregorian Chants wafting in from the church next door. I even forgave the nun who tried to run me down on her moped. But, as I say, to each his own. My morning espresso in the once-cloistered sanctuary garden listening to Italians arguing over the fence and monks singing next door – well, that coloured the entire experience for me, in a good way. To this day, my friends are still puzzled when I wax poetically about that accommodation choice in Florence. So it's heartening to know that once in a while my tastes are totally in sync with the general populace. The readers of
Travel + Leisure
, in their recent round-up of the
2014 World's Best Awards,
just voted the
Hotel Shangri-La Vancouver
as the best city hotel in Canada. I couldn't agree more. I arrived in Vancouver early one morning last summer, more than a bit knackered from a crazy work week, and basically wanted to recharge before beginning a rafting and hiking venture in British Columbia. My short weekend at the
Hotel Shangri-La Vancouver
was everything I'd hope for in a city hotel. I had an amazingly relaxing afternoon at the onsite
CHI, The Spa,
where I signed up for the
West Coast Path Journey.
It included a sea kelp soak, Alaria sea wrap, wild seaweed oil massage accompanied by a seaweed facial. It was four hours of heaven and, trust me, guys love it too. Do checkout my
Instant Indulgences at the Shangri-La Vancouver CHI Spa
slideshow
. Dinner? No need to venture outside the hotel. Much of the food at the hotel's restaurant,
MARKET Restaurant by Jean-Georges,
is sourced locally. Currently on the menu, by the way, is a Queen Charlotte halibut with apple-and-coconut salad. Post-dinner drinks? Again, as much as I love Vancouver night life, my friends and I made a bee-line for the Xi Shi Lounge. Post-spa drinks? You've got Ginger Juice Bar on the fifth floor. The rooms are stylish, surprisingly large, and mine offered great views of the west coast city. Obviously, you do need to leave the hotel at some point and the Shangri-La Vancouver location works in your favour. You're only minutes away from
Grouse Mountain, Stanley Park and English Bay
.
If you're heading to Vancouver, check out the
Shangri-La Vancouver special offers
in advance. I doubt anyone would disagree with your choice! Like those faithful guests in
Grand Budapest Hotel
, you'll just keep coming back for more. Do you have a city hotel that you love? I'd like to hear your suggestions.