Culture & Entertainment
Smartphone etiquette tips when on a date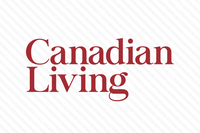 Culture & Entertainment
Smartphone etiquette tips when on a date
We're a lucky lot. We're living in the digital age where
technology is literally at our fingertips
. From tiny screens that carry a wealth of information to computers that connect us to people around the globe within seconds, our world is now more accessible than it's ever been in the past. Here's the thing, though: All this technology has brought on an epidemic -- shorter attention spans and an (insane) desire to multitask (*ahem* check our phones), even when we should be focusing on one thing -- or one person -- at a time. Imagine this: You're out on a date and things are going really well, and then it happens: Ring-ring, your date reaches into his or her pocket, takes out a smartphone and starts talking, texting and even takes a moment to check email. I bet you're thinking, "How rude!" right? It's no wonder 86% of singles polled by the
online dating site Zoosk
said the worst phone related behavior during a date is "constantly glancing at a cell phone."
July is National Cell Phone Courtesy Month, founded by author and internationally
recognized etiquette expert Jacqueline Whitmore
in 2002, with the intent of making cell phone users more respectful of their surroundings. She shares easy-to-follow smartphone etiquette tips that you should keep top of mind during your next date, so that you' don't become a statistic.
Whitmore's smartphone courtesy tips for dating:
Be all there:
When you're on a date,
especially a first date
, the person you are with should always take precedence over calls you want to make or receive. It's sad when couples are at a restaurant and are more interested in their phones than the person sitting in front of them. Put people first, technology second.
Excuse yourself:
If you are expecting a call that can't be postponed, alert your date ahead of time and excuse yourself when the call comes in if discussing private matters or confidential information. If you do take the call at the dinner table, keep it as brief as possible and avoid "cell yell." Use your regular conversational tone when speaking on your phone.
Avoid ridiculous and loud ringtones:
Never put your phone (or your handbag, keys, sunglasses or anything you can't eat) directly on the table. Keep your phone concealed and remember to silence the ringtone. If you forget and it happens to ring, don't ignore it and pretend someone else's phone is ringing. Apologize and silence it immediately.
It's permissible to pull out your phone three times on a date:
1. To take a picture with your date, 2. to show your date pictures of a family baby or pet, and 3. to find the answer to a perplexing trivia question that comes up in conversation. If on a date with multiple couples, show the photo to everybody at the table so no one feels excluded.
Ask permission:
If you must take out your smartphone while on a date, always ask permission first. Something like, "Do you mind if I take out my phone to…?" If taking photos with your date, always ask for permission before posting them to Facebook, Twitter or Instagram to respect his or her privacy. If you move on from your first date and go on to have a long and healthy relationship, technology (and your smartphone) can actually become a good addition to your sex life.
Consider these 10 tips for safe and successful sexting
.
Image courtesy of Ed Yourdon/FlickrCC