Culture & Entertainment
How to maintain your spring-clean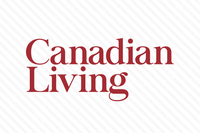 Culture & Entertainment
How to maintain your spring-clean
Guest blog by Sarah Manning
By this time of year, those of us who
spring-clean
have already spruced up our homes. But after that initial overhaul, when real life resumes, how do you keep that spring-clean feeling? Keeping your house in tip-top shape can be daunting, but our organization expert shares her tips and tricks for keeping the messiest rooms in the house spotless year-round.
The kitchen
It's probably the most used room in your house. Your kids and spouse pass through the kitchen several times a day, usually leaving a tornado in their wake. Stephanie Deakin, president of Professional Organizers in Canada, encourages making the most of cupboard space for optimal functionality. "Kitchen cupboards aren't designed for
organization
," she says. "Things just sort of collect in the back." Using baskets and trays to get to the back of the cupboard will help you stay organized and prevent you from shoving items wherever you can fit them. Deakin also suggests abiding by the one-in, one-out rule. "If someone has bought you four new mugs, you have to get rid of four old ones."
The living room
"Living rooms are hard because you live in them," says Deakin. "They just collect stuff throughout the day, especially with kids." If your living room is used for study, crafting and everything in between, clutter can accumulate. At the end of each day, go through the living room with a basket and collect everything that doesn't belong. Empty the basket's contents once a day or once a week, depending on how much clutter accumulates.
The laundry room
My laundry room is small—only the stacked washer and dryer fit inside. If I had the luxury of storing miscellaneous items in my laundry room, it would be a mess. "Everyone has one of those rooms," says Deakin. "It's the room where stuff gets put because it doesn't have a home." To combat catch-all room syndrome, set aside half an hour each week to go through and find a permanent home for everything that has ended up here.
The bathroom
Towels, toilet paper, magazines and spare bottles of various soaps and suds: There's only so much your bathroom vanity can hold. So where should it all go? "Containers, containers, containers," suggests Deakin. There are so many little things that end up all over the bathroom counter. Keep yours organized and tidy with the help
containers
(small and large) help everything stay.
The backyard
Patio furniture and cushions are just the beginning. The backyard can become a sporting field or an art studio in the summer months. How do you keep it ready for the spur-of-the-moment weekend barbecue? "Bins for outdoor storage are great, just make sure they're waterproof and have airflow." This will keep your belongings dry, fresh and tidy.
The whole house
The biggest mistake to avoid while trying to maintain your spring-cleaning? The "I'll just put this here for now" way of life. Hang your coat up when you walk in the door; pick up your toothbrush from the counter. Taking 60 seconds to keep something clean right now will save you 60 minutes on Saturday morning.
(Photo courtesy FlickrCC/Rubbermaid)