Culture & Entertainment
Travel Talk: 10 Bests of Toronto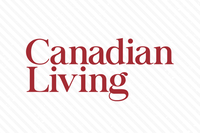 Culture & Entertainment
Travel Talk: 10 Bests of Toronto
Where to eat, shop, dine, drink or hang off a building in Toronto!
Hi there. Yes, I've been away for a while and, unexpectedly, disconnected. I spent almost three weeks overseas, most it in remote Nepal. I shall be writing more about that in the coming weeks and months. In the meantime, I want to blog about something closer to home: my city of Toronto. Later this week, thousands of travel bloggers will descend on this city for
TBEX
, an annual conference of travellers dedicated to travelling around, and writing about, the world. So, with that in mind, I'm sharing with you a very arbitrary list of
MY 10 bests of Toronto.
And, let me tell you, it hasn't been easy to choose my fave eatery, my fave go-to shopping spot. Feel free to challenge me!
1. Best Tapas Torito Tapas Bar
This tiny Spanish eatery in Kensington Market serves incredible ceviche: white bass cradled in corn, chili, cilantro and citrus. Then you must wash it down with a house mojito. Last time I checked they still didn't take reservations. Do try to get there early enough to nab an outside table. Perfect for people-watching. 276 Augusta Ave (416-961-7373)
2. Best Saturday Afternoon Hangout Neighbourhood: Kensington Market
Hippie haven meets hipsters. Over-the-top meets the organic crowd. Head to Augusta and Kensington and you'll find a bustling neighbourhood of boldly-coloured murals, vintage shops, roof-top gardens, racks of vintage clothes on the sidewalk and funky cafes (Moonbeam is my favourite). [caption id="attachment_15743" align="aligncenter" width="263"]
Crazy, colourful Kensington Market, where eclectic meets hectic. (Courtesy: See Toronto Now)[/caption]
•••
3. Best communal dining: Khao San Road. Expect a wait during busy times (dinner, especially). No reservations. Incredible ­ and authentic­ Thai food. Kaffir leaves and Thai basil add kick to Gaeng Phed (red curry). Bonus: gluten-free, celiac-friendly dishes. Don't be surprised if you share a share with complete strangers. It's all part of the experience. 326 Adelaide St. W. (647-352- 5773)
4. Best outdoor apparel and gadget store: Mountain Equipment Co-op.
You will enter the doors intending to buy one pair of hiker's socks, maybe a new water bottle. You will leave with a whole lot more. Make a bee-line for the travel gadgetry section inside the front door. Lifetime memberships cost a measly $5. 400 King St. W. (416-340-2667)
5. Best way to scare the daylights out of yourself or a friend: CN Tower Edgewalk.
Head to the top of the CN Tower, get suited up, harnessed up, and then walk on the edge. Adrenaline, anyone? 301 Front. St. W. (416-601-3833). [caption id="attachment_15757" align="aligncenter" width="330"]
Living on the Edge: CN Tower Edgewalk (Courtesy: CN Tower/Edgewalk)[/caption]
•••
6. Best Afternoon Tea: Windsor Arms Hotel.
A touchy of hoity-toity tickles everyone's fancy, and you can enjoy it without breaking the bank. Tea and crumpets, British-style. 18 St. Thomas St. (416) 971-9666
7. Best Photo Op:
Leuty Lifeguard Station.
A great excuse to head out to the Beaches neighbourhood in Toronto. This iconic, early 1900s shoreside landmark is a requisite holiday photo op. You¹ll see it from the boardwalk. Take the streetcar or a cab and get off at Kew Gardens, walk south. [caption id="attachment_15745" align="aligncenter" width="360"]
Leuty Life Station, Beaches Toronto (Courtesy: BIA Beaches)[/caption]
•••
8. Best Racuous Entertainment:The Flying Beaver
. This Cabbagetown hangout can get wonderfully rowdy - in a good way. It's a comfortably mixed crowd of gay and straight. Expect the likes of stand-up-comic-cum-torch-song singer Lea Delaria, funny guy Gavin Crawford, sassy Carla Collins, and plenty of local musicians and artists such as Micah Barnes and others. 488 Parliament St. (647-347­6567).
9. Best Grilled Cheese when you're super hungry: THE GRILLED CHEESE.
Spend a few hours burning calories sight-seeing. Go easy on breakfast. Then headed to the Grilled Cheese for lunch. It's all in the name. The Classic Sandwich is edible nirvana ­ gooey Monterey Jack, provolone and cheddar. (66 Nassau St. 647-347-7062)
10. Best spot for smart drinks: Stock, Trump Hotel
So, you've booked cheap digs online in advance, perhaps you've saved some bucks by flying on Porter Airlines or you got a great deal on VIA Rail. Now is the time to spend a little cash. You owe it to yourself! Donald Trump's team had high ambitions for his 30th floor restaurant and they succeeded big time. Book ahead. 325 Bay St. (416-637-5550).
And you? What did I miss? Where did I mess up in my list of Bests of Toronto?