Culture & Entertainment
We Day London 2014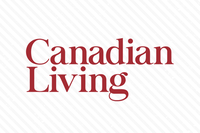 Culture & Entertainment
We Day London 2014
Prince Harry, Malala, Clive Owen and other celebrities join in We Day UK
In just a few days, I'll be heading to London, England, to participate in the very first
We Day UK.
As part of the Canadian Living team, I've been privileged to attend every We Day in Toronto as well as the inaugural We Day Vancouver. I'm thrilled to be there in London on March 7 to witness the incredible effect this special day will have on the youth of Britain. Supporters of Free the Children and Me to We need no introduction to the high-octane, spirit-booster event that is We Day. Each year,
Free The Children's co-founders Craig and Marc Kielburger
take to the stage with rock stars, heads of state, celebrities and regular everyday folk who live the Me to We dream. Jennifer Hudson,
Nelly Furtado
, Archbishop Desmond Tutu,
Hedley
, former U.S. Vice President Al Gore, Mikhail Gorbachev, Sir Richard Branson, Mia Farrow and His Holiness the Dalai Lama are just some of the people who've endeared themselves to – and motivated – hundreds of thousands of youth around the world.
Canadian Living interviewed We Day co-founder Craig Kielburger about the very first We Day UK:
Canadian Living:
We Day events in Canada
and the United States have taken off. What prompted your team to spread the Me to We movement to the United Kingdom?
Craig Kielburger:
The
We Day
movement is certainly growing. It's all about celebrating young people who are leading local and global change, and there's a lot to celebrate in the UK! For more than a decade we've had UK schools approaching us to get involved in Free The Children projects, and more than 700 schools have been active since 2010. Just this year alone, to earn their way to We Day, UK students have supported 200 local charities and 54 different food banks. They're coming from all over England, Wales, Scotland, the Isle of Man, Northern Ireland and even the Republic of Ireland. The We Day spirit of service is strong across the British Isles, the youth are incredibly creative and engaged, and the adults have taken notice. Our fabulous We Day UK co-chairs,
Holly Branson and Lord Rumi Verjee
, as well as local champions in the education community, have moved mountains to bring We Day to London. You could say it was an offer we couldn't refuse, and we're very excited.
Canadian Living:
Do you expect a different kind of crowd of youth in London?
Craig Kielburger:
There's something truly universal about the excitement of the young people who attend We Day, surrounded by thousands of their peers and realizing that they're not alone in believing in a better world. The challenges are unique to each We Day region, of course—at our We Day UK kick-off event, we met Yassine Abdul-Wahid, a 13-year-old who campaigns to fix London's overcrowded housing and volunteers with the poor among the UK's Iraqi community. Erika Fejzullahu organized a dance fundraiser for her aunt's chemotherapy, and others for homeless people in her family's native Kosovo. Whether it's Thunder Bay, San Francisco or Manchester, young people want to get involved in the issues they see around them, and with the right inspiration and the right support, they can rise to any challenge.
Canadian Living:
Will there be anything different about We Day in London? How will (or will it) be uniquely British?
Craig Kielburger:
Of course, we started by passing our speeches by our British friends to translate our Canadian turns of phrase into the Queen's English. Having a full-time UK office with local staff, along with local co-Chairs and volunteers, has allowed our UK team to take the We Day concept and make it their own. Like other We Days, we devote one-third of the day to international causes, one-third to local issues and one-third to popular entertainment that resonates with the youth in the audience. So among our speakers are community heroes from across the UK like youth broadcaster Jamal Edwards and paralympian Martine Wright, and performers include British musicians like Ellie Goulding and Dizzee Rascal. It will be an inspiring event inspired by British leaders and culture!
Canadian Living:
Are you anticipating any extra special moments on We Day in London?
Craig Kielburger:
We couldn't imagine a more perfect speaker for We Day UK than Malala Yousafzai, the young Pakistani activist who was shot by the Taliban for speaking out about girls' right to education. This year, we've set a goal to build 200 schools around the world, with young people from North America and the UK working together in a "Year of Education."
Malala
is an extraordinary role model for all of us, and we are beyond excited to hear her speak to the 12,000 young people at We Day on March 7th.
Check out this year's winners of the Canadian Living Me to We Awards.
Follow
@canadianliving
or me
@dougoneill
on We Day UK (March 7)