Culture & Entertainment
Words from Grumpy Cat, the O.G. (Original Grumpster)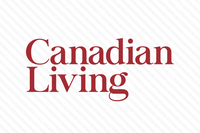 Culture & Entertainment
Words from Grumpy Cat, the O.G. (Original Grumpster)
Are you someone who doesn't like cats
? Well guess what? Grumpy Cat probably doesn't like you either. To be fair, I don't think Grumpy Cat likes anyone. Well, she might like the hand that feeds her but just the part of the hand that delivers the food, and once the hands lets go of the food she probably goes back to hating it. She's pretty relatable that way, wouldn't you agree?
Like any cat, Grumpy Cat probably doesn't acknowledge your prescience when you call her name. But, unlike many cats, Grumpy is an author. Grumpy is right up there with fellow feline authors like Garfield and The Cat In The Hat (although I would argue that they didn't write their books themselves). In fact,
A Grumpy Book spent 10 weeks on The New York Times bestsellers list
. And she doesn't even have opposable thumbs to type! More than just a book full of (great) snide comments,
A Grumpy Book
gives advice on how to become grumpy, with concrete examples so you don't get confused. There are also puzzles in the book — activities that
you and fellow feline enthusiasts can enjoy
together.
Here are three cool facts that we learned about Grumpy Cat from her first book
: - She has a sibling! A brother named Pokey. - She lives with a dog who tortures her with kisses. How horrible. - She's multilingual! Learn how to say "no" in seven different languages.
The verdict? Grumpy is a curmudgeon who I'd give all the kitty treats to. (Possibly Friskies brand treats to because for every view the video below gets, Friskies will donate meals to cats in need around the U.S. [HTML1]
Follow Grumpy Cat (at a safe distance):
Online at
GrumpyCats.com
On Facebook at
Facebook.com/TheOfficialGrumpyCat
On Twitter at
@RealGrumpyCat
On her
YouTube channel
On Instagram at
@RealGrumpyCat
and finally, on tumblr at
RealGrumpyCat.tumblr.com
All images/excerpts courtesy of Chronicle Books/The Grumpy Book, 2013