Style
Beauty treatment review: Cluster lash extensions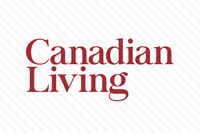 Style
Beauty treatment review: Cluster lash extensions
I'm a wee bit embarrassed to admit this, but I'm *SO* jealous of Kim Kardashian's over-the-top eyelashes. Or should I say eyelash extensions? I think both. In my quest to obtain long, luscious lashes I've tried every product that claims to give them a boost. I started my journey where any sensible woman would, the beauty aisle at my local drugstore. Although I found some great
mascaras
, nothing gave me the over-the-top results I was after. Next I tried eyelash conditioners. They helped give my lashes a shinier, healthier appearance, but they didn't make them grow like weeds. So I moved on to something a little more potent:
Latisse
. I loved the stuff – it's like Miracle-Gro for eyelashes. After a little over a month my lashes were fuller, longer and thicker, so I kept using it for another few months. But the price tag of $100 per vial (one vial lasts about one month) was just too rich for my blood. [caption id="attachment_3462" align="aligncenter" width="164" caption="HIGH: M.A.C Fake Lashes 7 $18. LOW: Quo Lashes $7. "]
[/caption] To ween myself off the powerfully addictive drug of Latisse, I started strapping on faux lashes for extra-special occasions. These
M.A.C Fake Lashes in 7
and these
QUO
ones get top billing from me. But they too had a downside; the process of applying them required some extra time and precision. I also didn't want to wait for a big occasion to wear them. I wanted the look to be a little more permanent. This is when I started looking into lash extensions. The prices ranged from $100 to $350 for individual lash extensions – the cost fluctuates depending on the glue, materials and how posh the spa or salon is. To keep up the look, maintenance to refill your lashes every two to three weeks can cost $20 to $100.
Before I dove into something that could run me upward of $300, I wanted to have a test run with a cheaper alternative. Rather than get individual lashes applied – which on average takes an hour and a half – I had clusters of lashes adhered with the same glue. The treatment was shaved down to just 20 minutes!
The results have been incredible. They've lasted me over two weeks, including a trip to Vegas, swimming, a facial and a boat ride. They don't look as natural as the individual lash extensions, but they come at just a fraction of the price: $45. I'm going to get them removed this week and get the real deal applied – more to come!
Have you tried lash extensions? How was your experience?