Style
Fight frizz: 7 tips for taming frizzy hair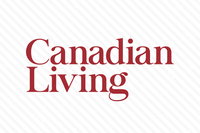 Style
Fight frizz: 7 tips for taming frizzy hair
Guest post by Leah Morrison
The overbearing humidity of the summer months can lead to hair having a life of its own. In humid conditions, dry hair expands, creating that halo of frizzy every woman hates. Here are some tips for quickly taming the frizzies.
Deep condition
"Try not to wash your hair every day," suggests Calgarian hair and beauty blogger Henna Singh of
canadianbeauty.com
. "You can retain some of the hydration in your hair by washing it less." Scrub with a cleansing conditioner, instead of a regular shampoo, because it can be less drying. "You'll get out any build-up and gunk in your hair," says Singh. In a pinch, mix a cup of mayonnaise and half a cup of avocado as a leave-in conditioner that will leave your hair manageable and nourished.
Cold splash
Rinsing with hot water opens the cuticle and allows moisture to escape, resulting in dry hair that frizzes. Instead, rinse your hair with cold water after conditioning. "Rising with cold water helps keeps the hair's cuticle closed, creating a smoother look," says Kristina Iacovides, a hairstylist at
Main Hair Lounge
in Newmarket, ON. "It also helps hold colour."
Oil up
Stock up on natural oils to help tame your tresses. "Applying a Moroccan or argan oil will help keep your hair smooth," Iacovides says. She also suggests trying coconut oil. Blend a small amount into your hands and apply it an inch away from your scalp to avoid making it greasy. "It will help smooth out the hair as well as act as a moisturizer."
Click for 11 celebrity hairstyles for short hair.
Try to go heat free
Instead of using a hair dryer, towel dry your hair to prevent frizz production. Gently pat (don't rub) your strands, then wrap them in the towel to absorb excess moisture. If you don't think you can abandon your straightener, use it with a heat protectant. "Just keep the iron moving so that you don't overly damage any one part of your hair," says Singh.
Get some product help
"If you suffer from extreme frizz, try layering products," says Singh. A leave-in conditioner spray helps take care of frizz, while adding a serum can target the ends of your hair, which tend to be drier. Try Pureology Colour Fanatic Multi-Tasking Beautifier for Perfecting Colour-Treated Hair ($27.50,
pureology.com
for salons) and L'Oreal Paris Oleotherapy Perfecting Oil Essence ($15, available at drugstores).
Lay off brushing
Don't brush your hair when it's dry. This damages the hair's cuticle and can create a frizzy mess. Try running wet fingers through your hair instead. This will relieve the dryness and make it more manageable in humidity.
Be prepared
If all else fails, make sure you have an extra hair elastic in your purse at all times. If your frustration with frizz gets the better of you, just sweep your mane into a ponytail and call it a day. For more beauty advice, visit our
Style Desk blog
.