Style
Kate Middleton debuts a shorter hairstyle
Style
Kate Middleton debuts a shorter hairstyle
[caption id="attachment_16466" align="aligncenter" width="488"]
Photo courtesy of
hrhduchessofcambridge_
on instagram.[/caption]
The world's most watch woman always has her hair looking polished, bouncy, glossy and on fleek. We thought 2015 was going to go down as the year Kate rocked a subtle fringe, but she surprised us with a new 'do before year end. Short hair, don't care. Well, sort of. We'll call this recent style the Duchess of Cambridge's version of short hair.
On Tuesday Kate Middelton showed off her freshly chopped tresses at the Action on Addiction's Centre for Addiction Treatment Studies in Warminster, Wiltshire. Now, we won't go so far as the call this a LOB (long bob) but she's almost there. It also looks like she warmed up her colour to a chestnut brown.
[caption id="attachment_16467" align="aligncenter" width="471"]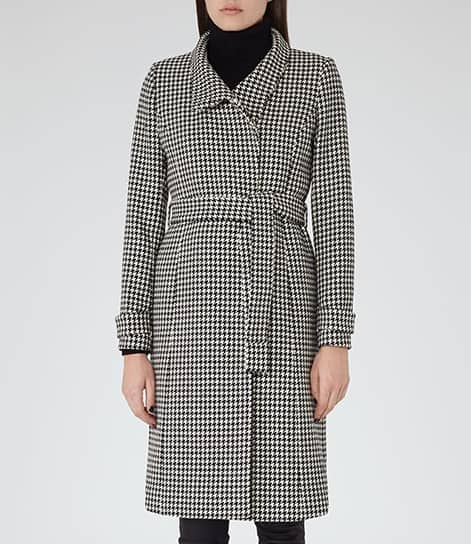 'Rubik' coat, $844 (cnd),
reiss.com
.[/caption]
Besides her stunning new hair cut, we're also rather smitten with the houndstooth rap coat she wore. The classic black-and-white jacket is from British retailer (now with stores in Canada), Reiss.